"Dying won't stop Styx from catching the man who killed him"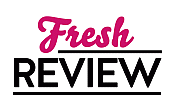 Reviewed by Shellie Surles
Posted November 10, 2015

Detective Raphael Styx has been chasing a serial killer named the Stuffer for six months. He finally has what he feels could be a good lead, and sadly he is correct. Styx finds the Stuffer, who then shoots and kills him. But when Styx wakes up from being shot through the heart he realizes something is not right. First, he woke up. Second, his body is decaying. Third, he has bullet holes in him, and most importantly he is not dead.
STYX now uses the chance he has been given to turn over a new leaf. No longer will he be the dirty cop who does not care about anyone but himself. He is going to stop this killer and try to be a better person, even if occasionally a finger does fall off. STYX doesn't know how much time he has left and going out in public is difficult, so with the help of his partner they track down the killer who is determined to find STYX's body so it can be stuffed and displayed.
STYX is an very interesting twist on the cop-chases-serial-killer storyline. It also delves into how a bad cop facing his own mortality changes and does what is right.
A mystery and a paranormal combine to make a character that can keep going no matter how hard you try to kill him. Hopefully no one will figure out to go for the brain. STYX is the first in what I feel will be many more to come. It's going to be interesting to see how they keep this protagonist alive.
Learn more about Styx
SUMMARY
From the #1, award-winning Flemish crime writer, an atmospheric, genre-busting crime novel about a cop who comes back from the dead to track down the same serial killer who shot him.
A serial killer is on the loose in Ostend, Belgium. Nicknamed The Stuffer, the mysterious killer fills his victims full of sand and poses them as public art installations—and the once idyllic beach town is in a panic. The fact that Rafael Styx is on the case is no comfort. The corrupt, middle-aged cop has a bum hip, a bad marriage, and ties to the Belgian underworld, but no leads. And if he wants to catch the killer before he's replaced by the young, ambitious, and flamboyant new cop, Detective Delacroix, he'll have to take matters into his own hands.
When a chance encounter puts him face to face with The Stuffer, Rafael's life is cut short by a gun to the chest. But the afterlife has only just begun: Styx wakes up a zombie. Gradually he realizes his unique position. Not only is his body in decay, now that he exists between life and death, he can enter a "different" Ostend, of the Belle Époque in all its grandeur. There he meets the surrealist painter, Paul Delvaux, who gives Styx his first clue about the killer.
With a fresh lead and a fresh start, the dirty cop decides to change his ways, catch The Stuffer, and restore his honor. But as his new hunger for human flesh impedes his progress, he'll need his old rival, Detective Delacroix to help him out. Only one thing is for sure, even death can't stop Styx from catching his own murderer.
Complex and compelling, full of suspense, action, and black humor, Styx is an exciting thriller with an intriguing protagonist and evocative setting.
---
What do you think about this review?
Comments
No comments posted.

Registered users may leave comments.
Log in or register now!