"How far will Sophie go to become a courtesan?"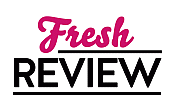 Reviewed by Samantha Randolph
Posted November 4, 2015

Erotica Historical | Romance Historical
Sophie Ashley needs to become a courtesan now that she has a child to feed. When she meets the Duke of Caradon, he seems perfect, but his own haunted past makes it difficult for him to be intimate. Together, they will find that their connection can't be discarded, but their situations may make it impossible to be together.
DEEPER IN SIN is a bit of a mixed bag for me. The premise is interesting, and the sensual scenes are very well done. The secondary characters, especially the other Dukes, add some fun to the story, and the twist behind Sophie's mother is very surprising. There are several mysteries throughout the novel, and most of them give a good shock.
However, some of the plot feels too farfetched for me. The drama is nice to a point, but it often escalates to somewhat unbelievable levels. Likewise, while I enjoy the different conflicts in the story, they don't mesh well. One conflict will take over for a significant time, leaving another forgotten, so when the other conflict comes back in, the building suspense/conflict has been lost. There are also some serious, complex issues presented in the book that are treated a little too simply for my taste.
Though Sharon Page's DEEPER IN SIN isn't the best book for me, readers who love high drama and a nice variety of sensual scenes might find this to be a good fit for them. The Wicked Dukes series thus far is definitely entertaining, and I can see other readers enjoying this more than I did.
SUMMARY
Passion Lost
Memories of a dark past have left the Duke of Caradon disinclined to have any fun. But at the urging of friends, he finds himself attending a Cyprian ball in the hope that some woman will attract his attention. And one certainly does. A stunningly sensual woman who reawakens feelings of carnal desire he thought long lost. . .
Desire Found
Sophie Ashley knows little of the courtesan life except what she's read in a book. A quick learner, Sophie makes her debut at the Cyprian Ball hoping to find a wealthy protector. And when she makes the acquaintance of the reclusive Duke of Caradon, she's most eager to test her talents in the art of erotic seduction. . .
---
What do you think about this review?
Comments
No comments posted.

Registered users may leave comments.
Log in or register now!