"Surprisingly Erotic"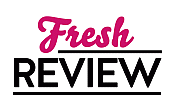 Reviewed by Melanie Jackson
Posted November 4, 2015

Romance Suspense | Romance Contemporary
Angela Knight's WITHOUT RESTRAINT is a tale of sensuality, eroticism, and mystery. Knight weaves together a beautiful relationship between a Dominant and his submissive interwoven around a scintillating murder plot. The characters are invitingly consistent in structure and likability. Although someone new to reading about the BDSM culture may find it difficult to follow the social norms of this society, Knight is informative but allows for the reader to experience this culture in a way that bonds them inexplicably to the characters. Knight throws readers into a high intensity, sometimes surprisingly erotic encounters with the characters and their surroundings. One of the best aspects of this novel is the ability of the reader to not only feel compelled to root for the budding relationship between Frank and Alex, but also Knight lets the reader in on the evolving murder mystery throughout the novel. Knowing "who dun it" makes this an emotional ride worth taking. I found myself gasping out loud as well as looking over my shoulder, making sure no one could read some of the more raunchy scenes. Definitely don't read at church!
I absolutely suggest WITHOUT RESTRAINT to avid BDSM readers. However, I would not suggest this novel to someone just starting to explore the BDSM genre. Especially if the reader is looking to learn more about the terms of the BDSM culture. Knight does a great job of writing amazingly real characters with compelling storylines, but in WITHOUT RESTRAINT she does not give a new genre reader enough information to understand the nuances of this type of relationship and why it's so special. Overall, WITHOUT RESTRAINT was a fast paced, entertaining read that I thoroughly enjoyed!
SUMMARY
The first novel in the explosive new Southern Shield series from New York Times bestselling author Angela Knight explores the intoxicating games between a female cop and a Navy SEAL—and the killer instincts of a secret enemy watching every move they make.
Atlanta deputy Alexis Rogers and Navy SEAL Frank Murphy know all about power and restraint, necessary force, and pushing their limits. When they meet in the darkness of a BDSM club, their skills are put to use. With each successive night comes a new adrenaline rush, and while they're falling into something perilously close to love, their games are still too private, too extreme, and too daring ever to be exposed.
But their intimate lives are upended when a fellow deputy of Alex's is killed. It's not a tragic hazard of the job. It's cold-blooded murder. And he's not the last to be taken out. Now Alex and Frank have found themselves more vulnerable than ever—and exposed to a killer with a twisted vendetta who turns desire into the most dangerous sensation of all.
---
What do you think about this review?
Comments
No comments posted.

Registered users may leave comments.
Log in or register now!