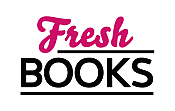 Summer Reads are HOT in July!
"Death comes to the sands of Norfolk"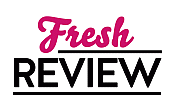 Reviewed by Clare O'Beara
Posted November 3, 2015

Set in scenic Norfolk, the Shaw & Valentine mystery series involves two police officers. Detective Sergeant George Valentine is an old-timer, a widower heading towards retirement and not in the best of health. He still has an eye for the right lady. Detective Inspector Peter Shaw, upwardly mobile, is married to a smart, attractive café owner who is running a beach party for a super moon at the start of Jim Kelly's story, DEATH ON DEMAND.
An annual pilgrimage to Walsingham is coming up, with opportunities for crowd control, but Shaw first gets a call about a murder. Who would kill a senior citizen who was a century old? Maybe some resident over-reacted. He heads off to the senior home, passing beneath telephone wires and power lines with running shoes thrown over the top, dangling by tied laces. That's a reminder of another crime prevention initiative for which his station is responsible. Allegedly the shoes signal that drugs are available here, and the police are going to go around taking them all down.
Turns out that poor old Ruby Bright was killed all right. She was living in an expensive home, but has no relatives to benefit from her death. Shaw and Valentine will have to look a bit further into the detritus of a hundred-year life. Meanwhile, Police Constable Jan Clay is ostentatiously removing trainers from wires, standing in a cherry-picker hoist, when she spots a pair covered in dry blood. She quietly bags this evidence of possible crime.
Shaw is distinguished by having only one working eye, due to an accident on the job. Valentine has a diagnosis of serious illness. Maybe they are particularly qualified to work on the death of a lady in a wheelchair. I feel that it's good to show people with disabilities because they are part of every community and crime can strike anywhere. To balance this, the beach café is cosmopolitan and we get mentions of sports like Barefoot Water Skiing. I appreciate particularly the allusions to policing incidents in Britain - riots, corruption of the past. Not to mention, the research into shoe tossing. In Dublin the utility companies will turn out and remove any shoes on wires reported to them, so it did strike me as strange that the police are doing the work and footing the bill in this tale. But the information they gain is valuable, shall we say.
There's more than one death and various angles of investigation followed by the teams, making DEATH ON DEMAND as complex and meticulous a police procedural as we could hope to find. I enjoy procedurals because they include social comment, and Jim Kelly gives us plentiful helpings. This would make a superb Christmas present for a British crime aficionado, especially if they've read all the usual suspects. I'll be reading more by this highly individual author.
SUMMARY
The stunning new Shaw & Valentine mystery

When the newspapers turn up to cover Ruby Bright's 100th birthday, they find her seaside care home is a murder scene. Someone spirited Ruby away by wheelchair down to the water's edge on the idyllic north Norfolk coast, and strangled her. But why kill a harmless centurion?

As Detective Inspector Shaw and Detective Sergeant Valentine investigate, it's clear Ruby wasn't the first victim, and nor is she the last. All trails seem to lead back to the old Parkwood Springs estate, close to the docklands. There's only one way in and one way out of the estate – through the derelict Lister Tunnel. But what is the secret within …?
---
What do you think about this review?
Comments
No comments posted.

Registered users may leave comments.
Log in or register now!