"SOUNDLESS is quite different from anything else out right now."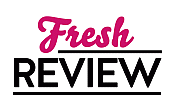 Reviewed by Annie Tegelan
Posted November 3, 2015

Fantasy | Multicultural Young Adult
In this young adult fantasy novel inspired by ancient Chinese folklore, Richelle Mead presents readers with a standalone novel featuring a village full of deaf people and a girl who inexplicably gets the ability to hear.
As a loyal fan of Richelle Mead's writing, I was very much looking forward to seeing what she planned to do after her Bloodlines series came to an end. Mead's writing has always been inspired by various cultural traditions and stories but this is by far the most different thing we have come across from her. As someone with Chinese in their background, I appreciate the way Mead portrayed this culture. However, if you're not familiar with Chinese traditions, I don't think it is too heavy that readers wouldn't be able to relate to it. It's more of a light dusting of influence that grounds this book.
Fei is the protagonist of this story and she falls into the timid but also very curious type of heroines. The world that they live in is bound by rules and with everyone around her starving, not many people are willing to act out against the injustice for fear of greater punishment. I enjoyed Fei but being inside her head didn't give me the thrills and chills that I come to expect from most of Mead's books.
There is also a subtle romance that lines this book but once again, it's more subdued. In fact, Mead's writing is slightly pulled back in this novel, which isn't necessarily a bad thing. It fits the tone of this book but I can't say I prefer it over her usual writing style. SOUNDLESS is quite different from anything else out there right now. I'm just thankful that Richelle Mead decided to fill that void with this latest release.
SUMMARY
From Richelle Mead, the #1 internationally bestselling author of Vampire Academy and Bloodlines, comes a breathtaking new fantasy steeped in Chinese folklore.
For as long as Fei can remember, there has been no sound in her village, where rocky terrain and frequent avalanches prevent residents from self-sustaining. Fei and her people are at the mercy of a zipline that carries food up the treacherous cliffs from Beiguo, a mysterious faraway kingdom.
When villagers begin to lose their sight, deliveries from the zipline shrink and many go hungry. Fei's home, the people she loves, and her entire existence is plunged into crisis, under threat of darkness and starvation.
But soon Fei is awoken in the night by a searing noise, and sound becomes her weapon.
Richelle Mead takes readers on a triumphant journey from the peak of Fei's jagged mountain village to the valley of Beiguo, where a startling truth and an unlikely romance will change her life forever....
---
What do you think about this review?
Comments
No comments posted.

Registered users may leave comments.
Log in or register now!