"Steampunk drama in an alternative 1800s America"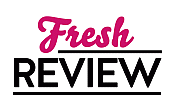 Reviewed by Clare O'Beara
Posted October 30, 2015

KING OF THE CRACKSMEN is steampunk at its finest in a merry tale of an alternative America. What would have happened if the land west of the Mississippi had been sold to Russia?
A cracksman is the term for a burglar expert in safe breaking. We follow characters in this alternate 1877 America, where a new technique of refining calorium out of pitchblende - the ore which produces uranium and radium - has provided a power source for automata made in ingenious British factories. Some of these automata are used by the Department of Public Safety as fearsome guards, while overhead hydrogen airships patrol with Secret Service men on board. Liam McCool, reformed cracksman, finds his lover Maggie dead on the floor of her boarding house. From the clues he gathers she was killed and robbed by someone he knew. He's determined to find the guilty party.
All is not calm, of course, and memories of the Civil War mingle with fear of Russian spies, Indian revolts, British trade wars, coal miner strikes in Pennsylvania, and French communists in Mexico. These were turbulent times and author Dennis O'Flaherty had no trouble writing an eventful story. But the setting is just as rich; in Henderson's Patch we find a Tesla steam generator powering Tesla light bulbs and a steam-run pianola. Out in the countryside the wildlife is growing alarmingly large. With his Irish family, Liam is unwillingly connected to Fenian troublemakers, but he's more interested in translating the words of the Little Russia anarchists. The constant political references mean that I believe the experiences will better suit adult readers than young adults. Some terms of the day are used that we now find offensive, but just about everyone is insulted equally and cheerfully.
Any women to admire? Yes, the intrepid Becky Fox, a journalist who reported undercover from the New York Women's Prison on dreadful conditions and secured the release of some residents. I am sure that anyone who knows about America at this time would enjoy the ins and outs imagined by O'Flaherty who has put a great deal of thought and humour into creating his world. Steampunk is not meant to be taken too seriously, but the steam-powered police mix jauntily with struggling unions and New York gangs in a riveting tale. I must praise the detailed drawings of the cities visited, which help to bring the era to life. Did I mention that Lake Superior has been renamed Lake Petersburg? And you'll be surprised by who is president! Find out more in the exciting KING OF THE CRACKSMEN.
SUMMARY
How far will the luck of the Irish stretch?
The year is 1877. Automatons and steam-powered dirigible gunships have transformed the United States in the aftermath of the Civil War. All of the country's land west of the Mississippi was sold to Russia nearly fifty years earlier, and "Little Russia," as it's now called, is ruled by the son of Tsar Alexander II. Lincoln is still president, having never been assassinated, but he's not been seen for six months, and rumors are flying about his disappearance. The country is being run as a police state by his former secretary of war Edwin Stanton, a power-hungry criminal who rules with an iron fist.
Liam McCool is an outlaw, known among other crooks as "King of the Cracksmen." But his glory days as a safecracker and the head of a powerful New York gang end when he's caught red-handed. Threatened with prison unless he informs on his own brethren fighting a guerilla war against Stanton's tyranny, McCool's been biding his time, trying to keeping the heat off him long enough to escape to San Francisco with his sweetheart Maggie. But when she turns up murdered, McCool discovers a trail of breadcrumbs that look to lead all the way up to the top of Stanton's criminal organization. Joining forces with world-famed lady reporter Becky Fox, he plunges deep into the underground war, racing to find Maggie's killer and stop Stanton once and for all.
King of the Cracksmen is an explosive, action-packed look at a Victorian empire that never was, part To Catch a Thief, part Little Big Man, steampunk as you've never seen it before.
---
What do you think about this review?
Comments
No comments posted.

Registered users may leave comments.
Log in or register now!