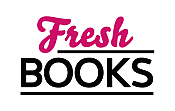 Great new reads in September
"From pelts to landscape engineers, the busy beaver"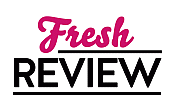 Reviewed by Clare O'Beara
Posted October 20, 2015

Non-Fiction Pet-Lover | Non-Fiction History | Non-Fiction
The beaver provided pelts that became the basis of a trading economy. Their sculpting and building abilities changed landscapes and created habitats. But their populations were severely threatened and are now recovering. Frances Backhouse gets her hands wet in an extraordinary account, ONCE THEY WERE HATS: IN SEARCH OF THE MIGHTY BEAVER.
In the written accounts by David Thompson, who mapped a sixth of the North American continent after his arrival in 1784, beavers were to be found on every body of water except the Great Lakes, and the alligator swamps of Florida. One dam he crossed was a mile long. Fur hunters spent two hundred years killing beavers. By contrast, Jean Thie researches landscapes using satellite images, and he has dubbed a spot in Canada the Beaver Capital, a densely populated network of dams, ponds and lodges visible from space. He has also picked out the world's longest beaver dam, in Alberta. Backhouse tells us how she travelled to see these structures that were hidden in densely forested, marshy lands, in National Parks or near Native lands.
Place names containing the French or Spanish word castor, the Cree word amik, or beaver are found in over 2,000 locations in America and Canada. Backhouse shows us the first study of how beavers and their ancestors gnawed wood, with chiselled tooth marks in a four-million-year old stick in a Quebec museum. Beaver ancestors arose in North America and like the early horse, crossed the Beringia landbridge to Eurasia. They were present in Britain where their sticks have turned up in Viking age wood, and Chaucer mentions a beaver hat in the Canterbury Tales, but they were hunted out by the 1700s. Paeleobiologists and hydrologists have been tracing how they affected landscapes on both continents.
Aspen trees respond to intense beaver cutting by producing a chemical with a taste beavers dislike. Clearly beavers have been cutting aspens for a long time. They hoard sticks underwater for winter food, which with the warmly built lodge enabled survival in prehistoric bitter winters. Researchers believe that stone-age people found beaver lakes a suitable home environment, full of plants, ready- cut wood, fish and birds. Not to mention fur-bearing animals. The fascinating folklore from First Nations people contains beavers. Sadly, the snug fur proved too saleable to European merchants and their profits from felted beaver hats assured the decimation of the iconic creatures.
Then we explore the gradual dawn of a conservation movement and Canada's national parks. James Watt created the first beaver preserve in the 1920s with the aid of Cree locals, who agreed to trap a limited number only when the population had been restored. Eric Collier went further by restoring old beaver dams - which brought back waterfowl - until he could acquire some live beavers to take them in hand.
Hat making past and present is described, and the fur trade discussed. A trip around an auction warehouse disturbed Backhouse more than she'd realised. I confess to skipping the part about skinning. Frances Backhouse gains my admiration for investigating every part of this story herself, including the Skagit Delta where a researcher proved that the tidal pools created by beaver dams provided a low-tide habitat for fish such as juvenile salmon. The canny creatures also dig canals to swim from one place to another safe from predators.
Beaver landscaping can work even faster than suspected and can change the face of a river valley. I found this section extremely interesting, having read books about water issues. Without dams, a river flows fast and incises its way down steeply into rock, and the water table of the land drops. Dammed rivers spread, deposit sediment and seep water down into aquifers, which may be what a warming, drying world needs. The plants supported in the shallows also recycle water through evapotranspiration, providing rainfall; dammed peatlands don't dry out and shrink; rivers don't flash-flood. Hydrologists are only now studying how keystone species beavers, which used to live in every headwater stream, alter watersheds, and I found the results to date fascinating. Astonishingly Idaho beavers have been literally parachuted in to new locations by the Fish and Game Department; other park managers have developed systems to keep water levels manageable rather than kill beavers.
Anyone interested in learning about beavers, from the historical aspect to the keystone species aspect, will be captivated by ONCE THEY WERE HATS: IN SEARCH OF THE MIGHTY BEAVER.
SUMMARY
Beavers, those icons of industriousness, have been gnawing down trees, building dams, shaping the land, and creating critical habitat in North America for at least a million years. Once one of the continentís most ubiquitous mammals, they ranged from the Atlantic to the Pacific, and from the Rio Grande to the edge of the northern tundra. Wherever there was wood and water, there were beavers ó 60 million (or more) ó and wherever there were beavers, there were intricate natural communities that depended on their activities. Then the European fur traders arrived.
In ONCE THEY WERE HATS, Frances Backhouse examines humanityís 15,000-year relationship with Castor canadensis, and the beaverís even older relationship with North American landscapes and ecosystems. From the waterlogged environs of the Beaver Capital of Canada to the wilderness cabin that controversial conservationist Grey Owl shared with pet beavers; from a bustling workshop where craftsmen make beaver-felt cowboy hats using century-old tools to a tidal marsh where an almost-lost link between beavers and salmon was recently found, Backhouse goes on a journey of discovery to find out what happened after we nearly wiped this essential animal off the map, and how we can learn to live with beavers now.
---
What do you think about this review?
Comments
No comments posted.

Registered users may leave comments.
Log in or register now!