"John Wayne Cleaver is a teenage sociopath with a long list of people to eliminate."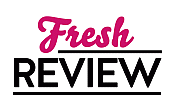 Reviewed by Shellie Surles
Posted October 9, 2015

Thriller Paranormal - Supernatural | Horror
Dan Wells uses his twisted storytelling to continue the narrative of a teenager who has known his whole life he enjoys killing. John Wayne Cleaver spends his time keeping his personal demons at bay and trying to find ways to kill the real demons that are living among humans. John knows he is a sociopath and does his best to channel his desires to a good cause.
John, along with his specially formed FBI task force, attempt to take out demons preying on humans and stay under the radar at the same time. Killing demons prove to be more difficult than chasing normal killers. The task force must stop the demons but the demons used to be gods and they are very powerful, the battles are dangerous, and people will die.
I love the ways Dan Wells writes the torment John Wayne goes through daily. It's very interesting to read. He is surrounded by an equally interesting group of people who help him track and kill the demons. THE DEVIL'S ONLY FRIEND is part of a series of books based on the characters created by Dan Wells. It can be read as a standalone, but I suggest reading the others too. They help you get a real insight into the makeup of John Wayne Cleaver, especially the first one. The beauty of this series is it can't be stuck into one genre. It's a mystery, paranormal, thriller and more all rolled up into one and will appeal to a large group of readers. Don't miss the DEVIL'S ONLY FRIEND.
SUMMARY
John Wayne Cleaver hunts demons: they've killed his neighbors, his family, and the girl he loves, but in the end he's always won. Now he works for a secret government kill team, using his gift to hunt and kill as many monsters as he can . . .
. . . but the monsters have noticed, and the quiet game of cat and mouse is about to erupt into a full scale supernatural war.
John doesn't want the life he's stuck with. He doesn't want the FBI bossing him around, he doesn't want his only friend imprisoned in a mental ward, and he doesn't want to face the terrifying cannibal who calls himself The Hunter. John doesn't want to kill people. But as the song says, you can't always get what you want. John has learned that the hard way; his clothes have the stains to prove it.
When John again faces evil, he'll know what he has to do.
The Devil's Only Friend is the first book in a brand-new John Wayne Cleaver trilogy by New York Times bestselling author Dan Wells.
---
What do you think about this review?
Comments
No comments posted.

Registered users may leave comments.
Log in or register now!