"A fun, fast and furious cyber thriller about a grumpy group of hackers"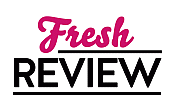 Reviewed by Clare O'Beara
Posted October 9, 2015

Here's another fun cybercrime thriller. If you enjoy reading about hacking and computer experts, or if you want to learn about this increasingly important part of today's society, ZER0ES is a fascinating read. Watch out: these kids play rough.
A few American hackers are tracked down one by one. There's a lad who fakes Facebook posts to get back at a school footballer rapist. A kid from the hood who took computer lessons rather than join a gang, and wants to buy his mom a home by skimming other people's credit cards. A girl who helps Arab Spring activists. A girl troll who faked a man's dating profile to teach a corporate lady boss a lesson. And that old standby, the sysop since the Internet began, who has been compiling secret data and distrusts the government. Now, the government has caught up with these shady 'net denizens and makes them an offer they can't refuse.
The hacktivist group called Anonymous is represented here by an equivalent group called Faceless. A little jargon may be helpful: white hat hackers are those who tell companies about security breaches or expose truths for social justice. Black hat hackers are thieves, virus creators, terrorists and malicious attackers. In between are grey hat hackers, whose motives are often suspect or selfish. When hackers are caught they are sometimes offered a job to keep them out of trouble and harness their skills for pen testing and defending computers and other systems. Sometimes they are offered work by governments, with no real option.
The NSA has scooped up these five, a racial and age mix, and brought them to a secret Pennsylvania installation where imprisoned hackers do service in lieu of jail. Nobody likes being in this controlled place. They don't stay there, however, with far flung destinations to come. We get to like Chance, we get to dislike Reagan. But hackers are broadly considered to be unsociable and to dislike taking orders or forming loyalties. So when the trouble is real, personal and violent, can any of the ZER0ES depend on the others? And when they have fulfilled their stated purpose, some people consider that they are expendable, or know too much.
I enjoyed the story and various characters, their egos and insecurities. Chance knows least about hacking so has matters explained to him for the benefit of the reader, such as black box pen testing. Personally, I much preferred the first half of the tale, which is about hacking, to the second half where we meet a lot of violence, shootings and deaths. But I agree that actions have consequences and hackers may normally feel isolated from those damaging events. There's strong language and adult discussions in ZER0ES by Chuck Wendig, which is set to be the first in a series called Zer0es about his heroes and antiheroes of the shadowy world of bits, bandwidth and servers. This is definitely science fiction - but for how long, we don't know.
Learn more about Zer0es
SUMMARY
An exhilarating thrill-ride through the underbelly of cyber espionage in the vein of David Ignatius's The Director and the television series Leverage, CSI: Cyber, and Person of Interest, which follows five iconoclastic hackers who are coerced into serving the U.S. government.
An Anonymous-style rabble rouser, an Arab spring hactivist, a black-hat hacker, an old-school cipherpunk, and an online troll are each offered a choice: go to prison or help protect the United States, putting their brains and skills to work for the government for one year.
But being a white-hat doesn't always mean you work for the good guys. The would-be cyberspies discover that behind the scenes lurks a sinister NSA program, an artificial intelligence code-named Typhon, that has origins and an evolution both dangerous and disturbing. And if it's not brought down, will soon be uncontrollable.
Can the hackers escape their federal watchers and confront Typhon and its mysterious creator? And what does the government really want them to do? If they decide to turn the tables, will their own secrets be exposed—and their lives erased like lines of bad code?
Combining the scientific-based, propulsive narrative style of Michael Crichton with the eerie atmosphere and conspiracy themes of The X-Files and the imaginative, speculative edge of Neal Stephenson and William Gibson, Zer0es explores our deep-seated fears about government surveillance and hacking in an inventive fast-paced novel sure to earn Chuck Wendig the widespread acclaim he deserves.
---
What do you think about this review?
Comments
No comments posted.

Registered users may leave comments.
Log in or register now!