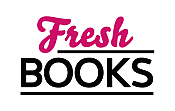 Summer Reads are HOT in July!
"Snark and horror combine in this YA spooky story"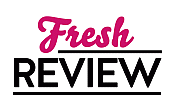 Reviewed by Samantha Randolph
Posted October 9, 2015

Young Adult | Paranormal Mystery | Horror
Winnie is a proud skeptic. She loves watching horror movies, and is admittedly excited to help her long lost Aunt Maggie with her fearsome reality show, but she is firm in her belief that none of it is real. While on set, Winnie and the group of young Demon Hunters hired for the show attempt to find the New Jersey Devil. Along the way, Winnie will discover that her family has something to do with the Devil, and magic may not be as unrealistic as she thought.
I am a huge fan of graphics and illustrations in books, and I love them all the more in horror stories. THE DEVIL AND WINNE FLYNN creates the perfect horror-movie ambiance through the illustrations and tells an exciting story that would rival many campfire ghost tales. Winnie's narration, told through her in a journal to her friend, is full of delightfully snarky quips and a unique take on several horror tropes given the reality show backdrop.
Even for readers who aren't drawn immediately to horror, THE DEVIL AND WINNE FLYNN offers several levels of appeal. The horror never verges on gory, staying much more consistent with generally spooky with a few chilling scenes throughout. There is a light, sweet romance that offers an adorable relief. At the heart of the story is family. Winnie is trying to get to know her aunt after her mother commits suicide, and she's having a rough time with it. As much as I like the family aspect, however, I do wish there was more of consistent development between Winnie and her aunt.
Though some of the pacing is a little shaky and the characters aren't as fleshed out as they could be, Micol Ostow's THE DEVIL AND WINNIE FLYNN is an excellent Halloween read. The detailed graphics offer a unique experience to a frightful story, making it easy to become wrapped up in Winnie's world.
SUMMARY
Winnie Flynn doesn't believe in ghosts. (Though she wouldn't mind a visit from her mom, explaining why she took her own life.) When her mysterious aunt Maggie, a high-profile TV producer, recruits Winnie to spend a summer working as a production assistant on her current reality hit, Fantastic, Fearsome, she suddenly finds herself in the one place her mother would never go: New Jersey.

New Jersey's famous Devil makes perfect fodder for Maggie's show. But as the filming progresses, Winnie sees and hears things that make her think that the Devil might not be totally fake after all. Things that involve her and her family. Things about her mother's death that might explain why she's never met Aunt Maggie until now.

Winnie soon discovers her family's history is deeply entwined with the Devil's. If she's going to make it out of the Pine Barrens alive, she might have to start believing in what her aunt is telling her. And, find out what she isn't.
---
What do you think about this review?
Comments
No comments posted.

Registered users may leave comments.
Log in or register now!