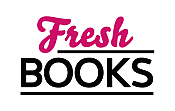 Summer Reads are HOT in July!
"When a drug for unruly children is withdrawn, riots spark"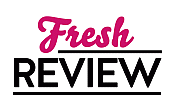 Reviewed by Clare O'Beara
Posted October 7, 2015

Young Adult Adventure | Young Adult Science Fiction
Disruptive behaviour in class can lead to criminal behaviour outside, runs the theory which leads a future London's citizens to administer a new drug for ADHD wholesale to young people. When the drug CONCENTR8 is suddenly withdrawn, riots begin.
We follow first a youth without much charm or sense as he gets led by a more sinister friend into a day of theft, abduction and street rage. Troy knows he isn't the brightest, but he's sure that Concentr8 was supposed to prevent all this chaos. Anyway, he thinks the bankers, politicians and police had it coming to them. But tying up a guy in a suit, locking him in an old warehouse, that's somewhere he wasn't prepared to go.
The mayor of the city is interviewed by a female journalist, putting on the smarm as he tries to assure this young woman that all is really under control. She's a tougher cookie than he realises, and just wants her interview. Professor Pyle, inventor and advocate for Concentr8, believes perhaps naively that doping young people before they turn into criminals is a good thing and will stop such tendencies. Until, of course, the supply is halted. When people who have never learned self-control or been taught to respect people and property, are cast adrift from what Pyle assures the journalist is not an addictive drug, bad events can only follow.
The constant jumps between characters and mindsets can be distracting, but maybe author William Sutcliffe is trying to let us in on the mind of someone with attention deficit hyperactivity disorder. We get quotes from reports about ADHD on top of each chapter. Among them, we're told that providing tranquilisers to stressed housewives and unruly children in tower blocks is cheaper than providing better homes and playgroups. Ritalin, the currently prescribed drug, is controversially growing in popularity worldwide. The new CONCENTR8 is supposed to have advantages, including fewer side effects and being cheaper. If I had to guess, I'd say cheaper was the priority.
Love or loathe the story's warning on combining mental health with social control, I believe we need to have this discussion. William Sutcliffe, an English novelist, speaks with several voices including strong language in this tension-filled young adult novel.
SUMMARY
In a future London, CONCENTR8 is a prescription drug intended to help kids with ADD. Soon every troubled teen is on it. It makes sense, doesn't it? Keep the undesirable elements in line. Keep people like us safe from people like them. What's good for society is good for everyone.
Troy, Femi, Lee, Karen and Blaze have been taking Concentr8 as long as they can remember. They're not exactly a gang, but Blaze is their leader, and Troy has always been his quiet, watchful sidekick – the only one Blaze really trusts. They're not looking for trouble, but one hot summer day, when riots break out across the city, they find it.
What makes five kids pick a man seemingly at random – a nobody, he works in the housing department, doesn't even have a good phone – hold a knife to his side, take him to a warehouse and chain him to a radiator? They've got a hostage, but don't really know what they want, or why they've done it. And across the course of five tense days, with a journalist, a floppy-haired mayor, a police negotiator, and the sinister face of the pharmaceutical industry, they – and we – begin to understand why ...
This is a book about what how we label children. It's about how kids get lost and failed by the system. It's about how politicians manipulate them. Gripping and controversial reading for fans of Malorie Blackman and Patrick Ness.
---
What do you think about this review?
Comments
No comments posted.

Registered users may leave comments.
Log in or register now!