"The fate of a Queen when England is a fortress moated by sea"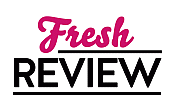 Reviewed by Clare O'Beara
Posted October 7, 2015

Historical | Women's Fiction Historical
The second impressive Eleanor of Aquitaine book follows on from THE SUMMER QUEEN in which we saw a young heiress wed the King of France and grow into a powerful and clever leader.
THE WINTER CROWN takes up the turbulent and fiercely emotional tale with the lady, called Alienor, being crowned Queen of England with her husband of two years, King Henry II in 1154. This Norman prince is already Duke of Normandy and through Alienor, the consort Duke of Aquitaine. He has to repair the damage caused by a civil war in England, and subdue Scotland, Wales and Ireland, so Alienor will live over the sea from her French home. This suits her as her first husband Louis divorced her for not bearing sons. She's expecting Henry's child and has already borne him a boy.
At twenty-one, Henry is restless and driven. Unfortunately that includes him keeping a mistress off the palace premises. All the difficulties and counter-loyalties generated by illegitimate half-siblings to royalty haven't stopped him from producing a by-blow son. Henry's got political appointments to approve, including that of new Chancellor Thomas Becket, and religious leaders to placate. Alienor is part of his empire-building, not his love. While the Queen is important to produce heirs, Alienor is also Henry's Regent when he goes off to battle against an uppity relative in Normandy.
We see the swift and helpless tragedy of a child's death, from an illness that looks like meningitis. The remedies of the day are well described. We also meet the Empress Matilda, Henry's Norman mother, and other notables of the day. Illegitimate sons are known as FitzRoy and even FitzEmpress. Herbs and spices scent the tale with rosemary and spikenard used as body wash, but garlic and cloves spicing up wine. The world is thoroughly brought to life so we know what Alienor felt and heard each day; we understand the rivalries, subtleties and battles.
In the previous book, Petronella is Alienor's younger and lively sister. Now we meet her in a convent infirmary, aged by illness. This is a world of arranged betrothals between children of rulers, lavish living and monastic simplicity. Animals from palfreys to otter-hounds to gyrfalcons parade through the scenes, while the seasons make travelling easy, difficult or impossible. People live close to nature and savour the fruits of the land. Men also want to conquer cities, like Toulouse, but not only men, for Alienor is just as ambitious as Henry. Louis the French King is still a major player in the story and neither ruler is a man for Alienor to trust. She still believes that a woman's task is to be a peacemaker and diplomat. By gaining the Archbishop Becket's aid over a possible forced marriage, Alienor inserts the first wedge between Becket and the King. At this time, the Church functions as the only check and balance on the State's ruler.
With many tender family or romance scenes we yet see that children of royalty are born to be tools, while women are prone to dying in childbirth as often as men in battle or of disease. If you want to really understand these medieval people, what made them tick and how their relatives influenced their fates, read this riveting, lavish and thoroughly accessible account of Eleanor of Aquitaine, THE WINTER CROWN by acclaimed historical author Elizabeth Chadwick. These combined two books may be the best account written of the remarkable lady's life and times, on both sides of the Narrow Sea. There is a third book yet to come, THE AUTUMN THRONE, detailing the Queen's later years.
SUMMARY
As Queen of England, Eleanor has a new cast of enemies―including the king.
Eleanor has more than fulfilled her duty as Queen of England-she has given her husband, Henry II, heirs to the throne and has proven herself as a mother and ruler. But Eleanor needs more than to be a bearer of children and a deputy; she needs command of the throne. As her children grow older, and her relationship with Henry suffers from scandal and infidelity, Eleanor realizes the power she seeks won't be given willingly. She must take it for herself. But even a queen must face the consequences of treason...
In this long-anticipated second novel in the Eleanor of Aquitaine trilogy, bestselling author Elizabeth Chadwick evokes a royal marriage where love and hatred are intertwined, and the battle over power is fought not with swords, but deception.
---
What do you think about this review?
Comments
No comments posted.

Registered users may leave comments.
Log in or register now!