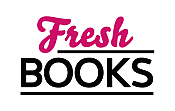 Summer Reads are HOT in July!
"When a disaster strikes, why does it matter who you are?"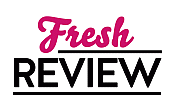 Reviewed by Clare O'Beara
Posted October 5, 2015

Non-Fiction Political | Non-Fiction
We need to study and prepare for natural disasters in order to predict when they will occur and to minimise damage to people and property. But John C. Mutter goes further to blend the natural sciences he studied with social science. THE DISASTER PROFITEERS has the chilling subtitle of How Natural Disasters Make the Rich Richer and the Poor Even Poorer.
John starts by using Hurricane Katrina and the Haiti earthquake as examples. The poorest people suffered most, he says, both in the event and in the days which followed. Natural disasters are not themselves harmful to a nation or an economy. Japan suffers various disasters regularly and has an enormous and modern economy. However, Haiti had not suffered an earthquake for 200 years prior to 2010, and it has one of the worst economies and poorest peoples in the world. John explains a philosophy of creative destruction, which means that new buildings, products or factories replace outdated ones after a disaster. Long term, economic studies indicate a process of renewal after disaster.
For individuals, a rebuilding grant and cause to use it can be a positive force. A poor person's home may be worth very little, but he has less income with which to rebuild than a rich person. Apply this principle to a whole country, and we can see why some nations rebuild quickly and better, and some nations cannot. Aid agencies and the World Bank may be called upon for funding. John tells us that there are three phases - before the disaster, when plans should be put in place; the event and its immediate media coverage; and the long post-event phase of regrowth. The example John uses is the deaths of schoolchildren in China when an earthquake flattened schools not built to appropriate standards. Earthquakes don't kill people, buildings do, is the adage.
Wealthy people choose to avoid dangers, living in secure homes with good transport links away from flood risk zones or mud-covered steep mountainsides. Poor people don't have a choice. This is why, John says, poor people suffer disproportionately. High income countries put money into science, such as earthquake warnings, risk planning and avoidance, so poorer countries suffer more from similar disasters. High income countries also have more resources and trained people to work with survivors in short and long term. Overall, high income countries have 30 percent of the deaths of low income countries for the same type of geophysical disaster. Authoritarian lands like North Korea do not allow relief teams to count bodies, so the world has to go on official, probably understated figures. Other countries hoping for aid may exaggerate the numbers of dead and injured.
John gives an excellent economics lesson, helping us see that an expensive disaster in a wealthy country has very little effect on the nation's GDP, while a poor land has a dead economy and worthless housing. Countries climbing out of poverty have no reserve. An earthquake can kill more people in a city, and cities are growing in risk zones. John also shows us a map of where earthquakes occur, one of where cyclones occur, and a NASA image of countries lit by night - the greatest indicator of wealth. Photos and diagrams are excellently illustrative.
I was already impressed by the clear, straightforward presentation of the book and then I learned how profitable contracts are given to rebuild in a hurry. John repeats a fact I've read elsewhere; the 85 wealthiest people in the world today own half of the world's wealth. These are among the people who profit from disasters. They own building, shipping and telecommunications firms; they supply goods and know government officials tasked with handing out contracts, or they buy up land cheaply. Corrupt profiteering is well known around the world, in conflict zones, after natural disasters and with large volumes of aid money. Local government officials may be bribed, or feel obligated, to ensure buildings are replaced fast, whatever the continued risk. John tells us that in Haiti, of the relief fund contracts awarded worth $195 million, only 2.5 percent went to firms based in Haiti. Thus local people did not get work or income. Law and order often break down, but poor people, particularly women, suffer violent attacks more than the well-guarded minority of rich. Haiti is contrasted with Chile.
The good news is that while we are more conscious of disasters occurring these days due to various media, we actually suffer less than we used to. Far fewer people die in disasters each year than used to be the case. THE DISASTER PROFITEERS by John C. Mutter is extremely well worth reading to understand how our world works, in terms of natural events and economies. Anyone interested in geopolitics, aid work, natural science or journalism will be fascinated, as well as those just interested in the news.
SUMMARY
Natural disasters don't matter for the reasons we think they do. They generally don't kill a huge number of people. Most years more people kill themselves than are killed by Nature's tantrums. And using standard measures like Gross Domestic Product (GDP) it is difficult to show that disasters significantly interrupt the economy.
It's what happens after the disasters that really matters-when the media has lost interest and the last volunteer has handed out a final blanket, and people are left to repair their lives. What happens is a stark expression of how unjustly unequal our world has become. The elite make out well-whether they belong to an open market capitalist democracy or a closed authoritarian socialist state. In Myanmar-a country ruled by a xenophobic military junta-the generals and their cronies declared areas where rice farms were destroyed by Cyclone Nargis as blighted and simply took the land. In New Orleans the city was re-shaped and gentrified post Katrina, making it almost impossible for many of its poorest, mostly black citizens to return.
In The Disaster Profiteers, John Mutter argues that when no one is looking, disasters become a means by which the elite prosper at the expense of the poor. As the specter of increasingly frequent and destructive natural disasters looms in our future, this book will ignite an essential conversation about what we can do now to create a safer, more just world for us all.
---
What do you think about this review?
Comments
No comments posted.

Registered users may leave comments.
Log in or register now!