"An erotic anthology full of depth and emotion"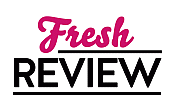 Reviewed by Linda Green
Posted September 25, 2015

Romance Anthology | Romance Erotica Sensual | New Adult
FALLING HARD is a powerful, erotic collection of short tales from the talented Shelly Bell, M.K. Schiller, Aliza Mann, Sage Spelling and Heather Novak. Each story is based in the small community of Hayvenwood University where magic, mayhem and uncontrollable passion flares to life. There are five stories in total, and they are effortlessly interlinked with many characters making an appearance in each tale. Add a little magic for true love and the adventure begins.
In FORBIDDEN: FRESHMAN YEAR by Shelly Bell, we meet Isabella on the eve of leaving home for University. Having suffered severe abuse by her ex, Isabella wants to reclaim her life and decides to attend her first BDSM party. But she never expected to meet Tristan, a Dom who makes her heart want more. After one unforgettable night, Isabella leaves as neither of them are capable of a relationship. But what should a girl do when her new college professor is none other than the man she craves? And when a nightmare from the past resurfaces, will Tristan and Isabella stand together to fight for each other?
TIN MAN'S DANCE by M.K. Schiller is one of my favourite tales. We meet Hutch, aged 24, an injured Marine who is attending University, and hoping to figure out what he wants from life. Scarred both inside and out, Hutch isn't looking for love, but when he sets eyes on dancer Lilly Franklin, she is everything he ever wanted. Hatching a plan to meet this dancer of his dreams, neither Hutch or Lilly are prepared for their explosive chemistry, or how good they are together. But when Lilly gets a chance of a lifetime, will she leave Hutch behind her?
In DARK HEARTS by Aliza Mann we get to know Mitch Rowland, a werewolf who is struggling with controlling his inner beast, and Aurora Tanner, a half demon who is also fighting with her inner self while trying to avoid her father who wants her dead. Add them together and this magical story ticks the box in all of the right places.
Another favourite of mine is HIGH STAKES by Sage Spelling. Cat Vega is a student working in the library, who has always hidden herself away from the world because of her epilepsy. But when she is paired with Blake Holland, the wealthy, sexy jock on campus, her whole world will change. Blake has taken a bet that he can get Cat into bed, but the more he gets to know her, the more he knows that he cannot live without her. But as secrets emerge, can Cat and Blake trust each other enough to make it work?
HUNTING WITCH HAZEL by Heather Novak is the final instalment in this collection. Hazel Evanora will do anything to protect those she loves, even if that means avoiding them. As a witch, Hazel is carrying a heavy burden trying to pay off her mother's black magic debts before they kill someone else, trying to keep her twin sisters spirit alive, helping her friends, working, studying and avoiding Grayson, the sexiest man alive. But Grayson is not your average guy. A retired witch hunter, he needs to steal Hazel's power so that he can save his younger brother. But how can he hurt Hazel when all he wants to do is protect her and give her everything he has to offer?
FALLING HARD by Shelly Bell, M.K. Schiller, Aliza Mann, Sage Spelling and Heather Novak is a sensual, steamy, erotic collection that will leave you hot under the collar. But alongside the erotic component of these stories, you will also find wonderful characters that draw you in and make you a part of their world, and I completely fell in love with the community of Hayvenwood University.
SUMMARY
From sweet & heartfelt to steamy & spicy, FIVE brand new college campus novellas filled with alpha heroes and tenacious heroines for every romance reader.
This anthology is intended for mature readers, 18 years of age and older.
FORBIDDEN: FRESHMAN YEAR (An Erotic Suspense Novella) by Shelly Bell A BDSM romance between a professor and his student turns deadly... It was only supposed to have been one night of passion, but when Professor Tristan Kelley and freshman Isabella Larsen meet again in the classroom, they'll jeopardize everything to be together...including their lives.
TIN MAN'S DANCE (A New Adult Novella) by MK Schiller If he only had a heart... Former marine James Hutchinson thought they might have amputated his heart right along with his right leg. That is, until he sees Lilly Franklin dance. In a crazy ploy to meet her, he steals her front row concert seat... but it's only fair since she stole his heart first.
DARK HEARTS (A Paranormal New Adult Novella) by Aliza Mann Dark secrets, hidden lives... While struggling to contain the beast within, Mitchell Rowland imprints on the beautiful and mysterious Aurora Tanner. With Mitch's dangerous lycan secret and Aurora's demon father out to kill her, they must band together to fight against the very things that could ultimately keep them apart.
HIGH STAKES (A New Adult Novella) by Sage Spelling Betting on Seduction . . . When rich boy, college jock Blake Holland wagers to seduce the sexy librarian Catalina Vega, he never anticipated the gamble would cost not only his pride... but also his heart.
HUNTING WITCH HAZEL: BOOK ONE IN THE LYNCH BROTHERS SERIES (A Paranormal New Adult Novella) by Heather Novak When the person you must destroy is your soul mate... Witch hunter Grayson Lynch must make the devastating choice between condemning his brother to death or destroying the forbidden love of his life: a witch.
---
What do you think about this review?
Comments
No comments posted.

Registered users may leave comments.
Log in or register now!