"Edgy, Heartwarming, and Sexy New Adult Romance"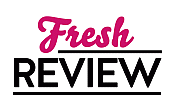 Reviewed by Samantha Randolph
Posted September 25, 2015

New Adult | Romance Contemporary
Aubrey Evans had an unexpected hitch in her plan, but she's making a new one to get back on track after moving in with her grandmother in a small town in Tennessee. When she meets Zion, a young man in a motorcycle club, she has a hard time resisting his distraction. Their romance is far from easy, but they can't deny the intense chemistry between them.
UNDAUNTED leaves me with a bag of mixed feelings. There are parts of this novel that I absolutely adore and others that left me wanting more. Ronnie Douglas does a fantastic job at creating a rich setting, developing major blush-worthy scenes of sexual tension, and pulls the reader in by the heart. As a Tennessee native, the setting is spot-on, highlighting an area where people often surprise you and grandmothers are as tough as they come. Zion and Aubrey have delicious scenes together that are sure to make readers want to throw the book in frustration until they kiss.
However, as much as I wanted to love this book, the plot is a bit strange. There are several elements that come across strongly as future plot points, like Aubrey's relationship with her family, that are barely acknowledged throughout the rest of the story. Other elements that seem minor are blown up and stretched out, particularly the love triangle with Noah that seems unnecessary. Ultimately, the plot seems to go in directions that take away from the main focus of Zion and Aubrey's relationship, making their conclusion feel rushed and underdeveloped.
UNDAUNTED may not be my favorite, but the world Ronnie Douglas creates is edgy, heartwarming, and sexy, and I definitely want to give future books in this series a try.
SUMMARY
Following in the tradition of Kristen Ashley, Joanna Wilde, and Jay Crownover, this first novel in a sexy, dark New Adult series tells the thrilling story of a young woman who finds herself drawn to a Southern motorcycle club's inner circle—and a dangerously hot biker.
Aubrey Evans needs to get her life back on track after her father is indicted for embezzlement. She'll save college tuition money, hightail it out of small- town Tennessee, and steer clear of hard-muscled boys on motorcycles. Yet there's no ignoring someone like Zion. A knight in black leather, Zion looks like every bad idea she's been told to avoid, but she can't resist him. Whenever she's in trouble, he's there. Appealing as his rough exterior may be, it's the protective, principled man beneath that tempts her like crazy.
Zion knows Aubrey doesn't intend to stick around. She claims to want only friendship, but he senses there's a naughty girl hiding on the inside—one whose intense desires match his own. For now, he'll be patient and play by her rules. Though he knows it's just a matter of time before he weakens her resolve.
As they join forces to figure out who's behind a local crime spree, it's clear that the danger goes deeper than Aubrey guessed. And when she needs someone tall, dark, and undaunted to keep her safe, Zion intends to be there —now and always.
Excerpt
"You're safe, Red," he said in a softer voice. "I'll take you to grandmother's house."

He watched me, obviously waiting for something.

The best my drunken brain could offer was, "The Big Bad wolf eats Red."

He paused, grinned, and patted the seat. "You're too drunk for that too."

I blinked at him. Then his words sunk in, and I gasped. I hadn't meant that, but now that he planted the idea in my mind, I couldn't speak.

"You're safe with me," he promised, and then he patted the tiny seat behind him.

I wanted to tell him that I didn't want to be safe, not after he'd planted such forbidden images in my mind. I yanked my mind out of the gutter and climbed onto the motorcycle, wrapped my arms around his waist, and tried not to shiver. I shouldn't like the way he talked, but I did. I liked the whole package: the rescue, the insinuations, the motorcycle.

Maybe alcohol and fumbled petting with Quincy just skewed my judgment so severely that Zion seemed more tempting than he actually was. I wasn't sure. I also didn't think it mattered. By tomorrow, I would be too sober to think about kisses or any of the other things he might be good at doing.

He pulled my arms tighter around him, holding my hands together on his very taut stomach. It was a little embarrassing that being on the back of his Harley was doing far more for my libido than all of Quincy's—and every other man's before him—effort.

"Hold on, Red."
---
What do you think about this review?
Comments
No comments posted.

Registered users may leave comments.
Log in or register now!