"Macaroni and Cheese will get Trixie in deep trouble."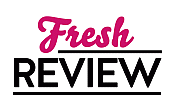 Reviewed by Leanne Davis
Posted September 10, 2015

Mystery Culinary | Mystery Cozy
Trixie Matkowski is drawn into planning yet another event when the library roof collapses. Celebrity chef, Priscilla Finch-Smythe has agreed to be one of the judges for a macaroni and cheese cookoff. Not only is Trixie part of the planning committee but she decides to participate in the cookoff. The large prize being offered could go a long way in her plans of paying off the diner and expanding her business.
Priscilla grew up in Sandy Harbor and around the Silver Bullet Diner. But her actions are puzzling. She doesn't always seem to know what is happening. Her assistant keeps her on track and out of trouble.
A chance remark Trixie made about Priscilla is overheard. When Trixie finds Priscilla dead in a snowbank, that remark in repeated to the police. Trixie must find the killer, or risk being arrested for murder.
Ms. Wenger has written another enthralling story centered around a diner in Sandy Harbor, MI. Trixie is an appealing character and her dreams about the police chief will keep the reader entertained. The fourth in the Comfort Food series, MACARONI AND FREEZE will have you salivating over the recipes and the search for the killer.
SUMMARY
In the latest from the national bestselling author of Diners, Drive-ins, and Death, Trixie Matkowski finds herself in hot water after a killer gets cheesed off at a celebrity chef....

When the library roof collapses from the harsh winter weather, diner owner and comfort food chef Trixie Matkowski decides to organize a mac-and-cheese cook-off to raise funds for repairs. Priscilla Finch-Smythe, famous TV chef and former Sandy Harbor resident, is not only available to judge the contest—she's offering an appearance on her show as the grand prize.

Trixie hopes that winning first place in the cook-off will help boost publicity for her Silver Bullet Diner. But when another winner is announced, and Priscilla is later found frozen in a snowbank, Trixie starts getting attention from the police instead. Now she'll have to noodle over this mystery before everything really goes to pot…
---
What do you think about this review?
Comments
No comments posted.

Registered users may leave comments.
Log in or register now!