"Brilliant writing and superb plotting"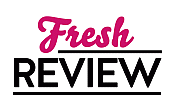 Reviewed by Samantha Randolph
Posted September 4, 2015

Historical | Fantasy Steampunk
Octavia Leander can't seem to escape from the many people who seek to capture or use her. Her and the now ex-Clockwork Dagger, Alonzo, face new and old enemies as they journey to find the Lady's Tree that might be the answer to all their questions, especially as to why Octavia's power seems to grow even more.
Beth Cato shows exceptional mastery of her craft once again with this sequel to THE CLOCKWORK DAGGER, THE CLOCKWORK CROWN. Just like the first book, this story is full of action, intrigue, and mystical powers. Octavia is an exceptional protagonist, brave, fierce, and determined. Her character development is phenomenal, particularly as she realizes she may be closer to the Lady's Tree than she originally thought.
This sequel answers many of the questions and mysteries from the first book. The reader learns about a mysterious king, the origin of the Lady's Tree, and on a more intimate level, readers get to see more about Alonzo's background as well. Cato builds a memorable and complex world with layer upon layer of history, power, and uniqueness. The ending wraps everything up perfectly, likely to leave readers satisfied but absolutely eager for more from this author.
Told with an memorable and strong voice, THE CLOCKWORK CROWN is the perfect continuation to the wonderful Octavia Leander's story. Fans of the first book will not be disappointed with this action-packed story full of excellent conflict that keeps the reader guessing until the end. I highly recommend this series for fans of steampunk, healers, and characters who know how to harness their strength.
SUMMARY
Rich in atmosphere, imagination, and fun, the action-packed, magic- filled sequel to The Clockwork Dagger is an enchanting steampunk fantasy, evocative of the works of Trudi Canavan and Gail Carriger.
Narrowly surviving assassination and capture, Octavia Leander, a powerful magical healer, is on the run with handsome Alonzo Garrett, the Clockwork Dagger who forfeited his career with the Queen's secret society of spies and killers—and possibly his life—to save her. Now, they are on a dangerous quest to find safety and answers: Why is Octavia so powerful? Why does she seem to be undergoing a transformation unlike any witnessed for hundreds of years?
The truth may rest with the source of her mysterious healing powerâ €"the Lady's Tree. But the tree lies somewhere in a rough, inhospitable territory known as the Waste. Eons ago, this land was made barren and uninhabitable by an evil spell, until a few hardy souls dared to return over the last century. For years, the Waste has waged a bloody battle against the royal court to win its independence—and they need Octavia's powers to succeed.
Joined by unlikely allies, including a menagerie of gremlin companions, she must evade killers and Clockwork Daggers on a dangerous journey through a world on the brink of deadly civil war.
---
What do you think about this review?
Comments
No comments posted.

Registered users may leave comments.
Log in or register now!