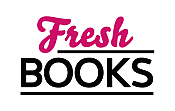 Summer Reads are HOT in July!
"Who profits after a disaster?"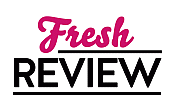 Reviewed by Clare O'Beara
Posted September 4, 2015

After a disaster, why is it that some people or groups profit while others struggle? Australian journalist Antony Lowenstein has travelled across continents and into prisons, learning how multinational corporations protect themselves and make money in unexpected ways. He describes DISASTER CAPITALISM, a term coined by Naomi Klein, a Canadian journalist. First, he tells us that the wealthiest one percent of the world's population owns 46% of the world's assets. Quoting from sources as diverse as the US Department of Agriculture and Rolling Stone writer Matt Taibbi, he explains how the rich have got insanely richer through the bank collapse while ordinary people are much poorer, through losing homes and pensions. Climate change - as seen in Hurricane Sandy - is already contributing to further the divide.
The first part of this book deals with lands such as Papua New Guinea, Pakistan and Haiti. Why is Greece included? Antony Lowenstein first takes us to Afghanistan, where he looks at the highly profitable security contractors. These firms employ a mix of former soldiers and Afghan nationals, helping to feed families and gain loyalties. But ending tensions is not in this kind of firm's interest. They provide security to NGOs, diplomats and business people. They're well paid for this dangerous work. Lowenstein hears that India and China are buying up mineral-rich land, waiting for stability to mine. This has displaced villagers. Lowenstein then looks at political details around the Afghan conflict, and the suppliers of food and drink to the US Army here, among other firms. I found his own visits to the drug-infested capital and a university more interesting.
Greece, which has borders with Turkey and other countries, has been an arrival point for the majority of African and Asian migrants and refugees. Lowenstein visits one migrant detention centre, though not overtly as a journalist. He meets a man who complains that Greece has laws which put Greeks first for employment and migrants last. To many this seems like common sense - Greece has a youth unemployment rate of 50%. Massive debt and systemic corruption in Greece has made tatters of its economy and Europe has been forced to 'lend' the country more billions which it can never repay, just to pay its civil servants. Huge firms have paid little tax for years. Migrants, who continue to flood in, can't be supported, causing resentment from ordinary householders who are starving and without medicine, as Lowenstein discovers. He believes this contributes to a rise in support for a Fascist party.
Last night on television I saw a swiftly-constructed building to house these migrants in their hundreds, with new furnishings. Clearly a government can't haggle with builders and suppliers to get the work done fast. The author also explains that outside firms have bought up mining rights and public assets which Greece has been forced to sell to meet its debts.
Moving on to Haiti, which suffered a devastating earthquake in 2010, the author says that on two visits since he has seen little in the way of repair of social infrastructure. A 2010 cable released by Wikileaks, written by the US Ambassador, stated that 'the gold rush is on' as outside firms moved in to sell their services and products, including small dwellings. These firms, Lowenstein says, thus ate up almost all of the aid money sent to the region. A new clothing factory was built, displacing small farmers. The author spoke with women workers - they earned four dollars a day, less than minimum wage, and half of that went on transport and food. At the same time he notes that the workers all carried phones. US scholar Alex Dupuy states that investment here has nothing to do with making the country self-sustaining and exporting crops like coffee, and everything to do with cheap labour exploitation.
The second part of this book deals with America, Australia and Britain. Disasters occur here as everywhere, from weather conditions or bank collapses. Lowenstein also looks inside prisons, telling us that if a profit-making firm can profit from keeping prisoners and from their labour, it is not in their interests for offenders to cease reoffending. Still, many people would prefer offenders to be locked away where the rest of society is safe.
No review can do more than scratch the surface of this kind of book, but I hope I have whetted your appetite to learn more. We all now live in such an intensely globalised world that we each feel the ripples from an event. Journalists in the various media bring us the stories and it is up to us to take the time to understand what is happening. Maybe voting, candidate choices and online petitions, as well as social media campaigns and choice of products, will influence the world of our future. DISASTER CAPITALISM by Antony Loewenstein is a gripping and enlightening read. I particularly like that we get stories told by ordinary people the reporter met on the ground as well as the bewilderingly large economic issues.
SUMMARY
Crisis? What crisis? How powerful corporations make a killing out of disaster
Award-winning journalist Antony Loewenstein travels across the US, Britain, Afghanistan, Pakistan, Haiti, Papua New Guinea and Australia to witness the reality of Disaster Capitalism—the hidden world of privatized detention centers and militarized private security, formed to protect corporations as they profit from war zones. He visits Britain's immigration detention centers, tours the prison system in the United States, and digs into the underbelly of the companies making a fortune from them. Loewenstein reveals the dark history of how large multinational corporations have become more powerful than governments, supported by media and political elites.
---
What do you think about this review?
Comments
No comments posted.

Registered users may leave comments.
Log in or register now!