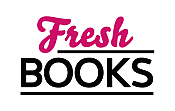 Great new reads in September
"The Sentience Trilogy space war drama draws to a close"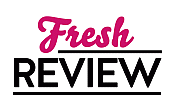 Reviewed by Clare O'Beara
Posted September 2, 2015

Third in the Sentience Trilogy, this space war will grip science fiction lovers, but I recommend reading the other two parts first. Gibson Michaels has been building up to a powerful drama, through First Contact, invasion of human- controlled space by the Raknii and full-scale battles. Complicating matters is the fact that humanity has been engaged in an internal interplanetary war, on economic grounds. Dividing themselves along North-South lines, retaliating against the greater numbers of the lion-like enemy, the humans are about to face the WRATH OF AN ANGRY GOD.
A sentient computer called Halbert, aided by the son of his creator, Dieter, has been experimenting with ways to make himself mobile, including a cyborg form and illegally cloning Dieter's body. The ability to manipulate wealth with Hal has made Diet rich but he prefers a modest life with his new love Noreen, and he knows that his computer companion may prove the saving of humankind. Tangled up in matters of politics and court-martials, the burdened War Cabinet meanwhile decides to approve a Fleet wedding between heroes of the battles as a morale-boosting exercise.
For the Raknii, change has come for the first time in generations. These predators, ruled by dominant males, kept their ships to the same standards so as not to have hierarchy battles. Now they have to build bigger and better to defeat the human spacecraft. They've humbled themselves to make peace with a docile race - prey, in their minds - on the path to enlightenment. There's a vicious reptilian race out there at the edge of their systems. Drix, an upcoming albino leader with the unusual mental capacity for change, has been assigned a new home world right on the edge of human space. He'll be in the forefront of the next wave of war.
One character I immediately cheered for was the new female Raknii, N'raal, the most strong and spirited female of the species who refuses to be treated as a marriageable piece of goods. Her fiery attitude has driven off all traditional- minded suitors, but Drix sees potential in the beauty. Of course, her high-ranking connections are an advantage.
I also enjoyed reading about nickel-iron asteroids being hollowed out for use as battle platforms. War can come when people least expect it. Honeymooning on the German planet Bavara, Diet and Noreen somehow fail to ensure that their space cruiser is parked in a hanger capable of withstanding alien invasion. Now, that was a mistake. Other folks are having a better time. A Raknii male in the role of hostage and ambassador, gets to taste wine, beer and Tensee sour mash for the first time. The unexpected chuckles sprinkled through the story make it so pleasant and readable.
Without spoiling the action, I'll say that the giant asteroids being used in combat as weapons cruisers is a fantastic read. However there are fewer space combat scenes than in the earlier books. This portion contains more character development, adult scenes, negotiation, planning for the future. And what an exciting future Gibson Michaels has given us in WRATH OF AN ANGRY GOD. Read it if you dare.
SUMMARY
WRATH OF AN ANGRY GOD, is a page-turning epic conclusion of Gibson Michael's excellent Sentience Trilogy. Humanity is desperate to find a way to quickly end this catastrophic war before the aliens can overwhelm them with sheer numbers. As two species - all too proficient at waging war - clash in bloody battles, behind the lines forces are at play on both sides seeking a path to peaceful co-existence of both species before one is literally blasted into extinction. While those two species sort out their futures, a new life form struggles to fulfill a destiny its' creator never dreamed possible.
---
What do you think about this review?
Comments
No comments posted.

Registered users may leave comments.
Log in or register now!