"Two determined boys learn that a town is made of homes and families"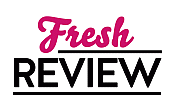 Reviewed by Clare O'Beara
Posted September 2, 2015

I thoroughly enjoyed GARLIC BREAD FOR EUGENE in which a boy was determined to make special garlic bread for his little brother just the way their Dad always did. Michael Heath has followed up his tale with another story called LEMONADE FOR EUGENE.
Henry has to grow up fast, since his Dad has died and his Mom needs to work. It's up to him to be responsible for his brother Eugene on summer break. Chatting to the neighbouring kids at a lemonade stand, the boys hear from Alice that a shoreline house is soon to be bought and redeveloped. The owner, Mr Hutchinson, lives there with his young son Karl but they can't afford to pay bills and the sheriff will take away the house. Henry thinks this man is having a lot of troubles. And if houses are built, the wildlife will have no homes, and the traveling carnivals won't be able to store equipment there for winter. But there is nothing kids can do.
Other people in town are having difficulties. Butchie, the school janitor we met previously, has finally found a lady to take out for an evening's stroll at the fairground. His heart condition is getting worse, though, and even this big heart can let someone down.
Through excitement like carnival rides and crab-fishing, the boys meet people, explore the area and learn more about the building plans which will spoil their fun. I enjoyed every page and I believe growing readers will love the blend of excitement and seriousness, the sense of place and depth of characters. We've also got to admire the businesslike Alice, who makes good money by selling home- made iced lemonade every day. We can especially enjoy the way that she sometimes gives friends a glass for free.
Most books for young readers do not explore serious adult problems, like foreclosure or heart conditions. So many young people will be familiar with the concepts, that I applaud the work of Michael Heath. By sending his reliable, insightful hero Henry to talk to the townsfolk young and old, we see the core of the community and realise that a locality is built upon its people. Even a seventh-grader has an opinion worth listening to, and Henry and Eugene hold strong opinions. From the start of summer until Veteran's Day at its end, LEMONADE FOR EUGENE will keep you spellbound.
SUMMARY
In the sequel to Garlic Bread for Eugene, Henry and Eugene learn at Alice's lemonade stand that the Hutchinsons' house and land is in bank foreclosure. The news is so distressing that Eugene solicits his older brother to do something. Is a seventh grader able to stop the sheriff from auctioning off the property? Will Butchie, the school janitor, join the cause after his life takes an unexpected turn during a date with Gail Paisley?
---
What do you think about this review?
Comments
No comments posted.

Registered users may leave comments.
Log in or register now!