"UNSAID is a romp of a good time."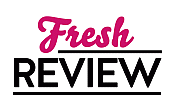 Reviewed by Annie Tegelan
Posted August 25, 2015

Erotica | Gay / Lesbian Romance
As my first book by Avery Aster, I wasn't sure what to expect, but I did know one thing going into this book: I knew it was going to be fun.
Avery Aster's writing has a ton of life. It's boisterous, a little over the top, and absolutely hilarious. Each one of her characters in this book would be considered the "life of the party" type because they are so animated all the time. I will say that this series may not be for everyone, but if you're looking for something that's a little more light-hearted and girly then this is the perfect read for that.
UNSAID is a M/M romance between Chelsea's hottie Blake Morgan III and Lower East Side multimedia artist Miguel Santana. After finalizing his divorce, Blake wants to rediscover life again and experience everything he missed out on when with his ex-husband. He and his friends come up with a Seven Desires list, which basically lists all the erotic things he wants done to him. Let me tell you, there's a lot of crazy but fun things listed and Miguel is more than happy to help Blake fulfill his list. These boys were easily my favorite part of this book. They're sexy, fun, and I enjoyed how the author focused on their differences because it made the story more interesting.
The other half of the book is focused on Lex and what's been happening in her world. She's trying to run her business after just having a baby. She hasn't quite come up with a way to balance out her life so when a curveball comes out of nowhere, she doesn't know what to do. As this was my first book in this series, I didn't enjoy Lex's parts as much as the boys'. I definitely don't think this book stands alone very well because there are a lot of Lex parts. I think the author could've written two separate stories, and given each of her characters a stronger story if she hadn't combined them. The constant switching back and forth took me out of the experience a little bit.
Nevertheless, UNSAID is a romp of a good time. If you're not easily offended and are looking for a book that is more candid, a little more real, you should definitely check out more of Avery Aster's books.
Learn more about Unsaid
SUMMARY
For fans who loved the snarky wit of Will & Grace and the epic love drama found in Brokeback Mountain comes Avery Aster's new full-length, standalone contemporary M/M romance novel, Unsaid.
Chelsea's hottie Blake Morgan III has reemerged from a nasty breakup. His marriage was a frigid disaster beyond repair, and he vows to be single—forever. Bruised, but still hot in Prada, he creates his Seven Desires wish list, his sexiest imaginings. Blake soon realizes there's only one man he may trust to make these uninhibited intentions come to fruition: his best friend Miguel Santana.
Lower East Side multimedia artist extraordinaire Miguel Santana may be known as the cocky Latin stud in the city, but all he's wanted since college was Blake's hand in marriage. He was livid when Blake walked down the aisle with the wrong guy. Miguel has his own list titled the Seven Needs, which are quite contrary to Blake's dirty-boy deeds. They involve serious commitments, which may leave his new-to-the-singles-scene buddy sprinting for the door, destroying any hopes Miguel has for happiness.
Can these two hunks conquer their intimate fears and love one another as only best friends can? Join the star-studded cast in The Manhattanites series and see for yourself!
---
What do you think about this review?
Comments
No comments posted.

Registered users may leave comments.
Log in or register now!