"Readers are taken on a ride filled with humor, heart and a little bit of heat."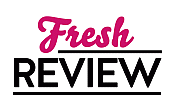 Reviewed by Annie Tegelan
Posted August 14, 2015

Romance Gay | Romance Contemporary
TIGERS ON THE RUN is Sean Kennedy's third book in the Tigers and Devils series. Simon Murray and Declan Tyler have been together for awhile now. And though things seem to be going fairly well for them, an old nemesis begins to creep up on them, threatening to break their little bubble of happiness. Furthermore, Dec is trying hard to mentor a young football player but he seems to be having more issues with that than he first anticipated. As tensions rise, readers are taken on a ride filled with humor, heart and a bit of heat.
I've been a fan of this series for quite awhile now. However, this book definitely has a different feel to it. Kennedy takes a long time to step up the story, and I felt many moments dragged more than they should because of the banter. However, this banter is also one of the many things I adored about this series. In certain instances it needs to be pulled back as in the case of setting up the story enough so that you catch the reader's attention. I don't think it's enough to place a few laughs in the beginning without stating what the conflict of the story will be until a few chapters in.
While I enjoyed Simon and Dec's road to happiness this time around, I don't think TIGERS ON THE RUN is my favorite book in the series. This one feels more light-hearted, growing slightly deeper towards the end, but overall it's still one of the lighter stories in this series.
SUMMARY
Sequel to Tigerland
Young Australian Micah Johnson is the first AFL player to be out at the beginning of his career. Retired professional football player Declan Tyler mentors Micah, but he finds it difficult, as Micah is prone to making poor life choices that land him in trouble. Nothing Dec canít handle. Heís been there, done that, more times than heíd like to admit. Being Simon Murrayís partner all these years has Dec quite experienced in long-suffering and mishaps.
As usual, Simon thinks everything is going along just fine until his assistant, Coby, tells him a secret involving an old nemesis. Simon and Decís problems mash together, and to solve them, they must undertake a thousand-kilometer round trip in which issues will have to be sorted out, apologies are finally given, and a runaway kid is retrieved and returned to his worried parents.
---
What do you think about this review?
Comments
No comments posted.

Registered users may leave comments.
Log in or register now!