"A hunt for secrets around London and a ruthless adversary"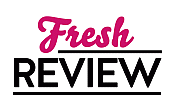 Reviewed by Clare O'Beara
Posted August 13, 2015

Will Fletcher is going about his normal London workday when the news breaks that a senior politician has been shot and injured. Will's journalist girlfriend Amy was in the car, interviewing, and she was also struck and injured. After dealing with the immediate situation, Will realises that he needs to LOOK CLOSER at what happened and why.
The story quickly feels a bit formulaic, with a journalist uncovering a secret that could get someone killed and her partner having to retrace steps, discover a break-in, find the hard drive with the secrets, and hand this over to the bad guys. I really and truly think that Will would have been letting the police know, especially as his partner had armed security in the hospital. Apparently he doesn't expect the security services to do a good job. But it makes for more tension if he feels alone and scared.
The characterisation is well done that I started to get a feel for Will - a quiet archivist - and the opposition, a scheming, vicious bunch of thugs in suits. Will can call on some friends for help in copying computer files or making phone calls, but I think I'd want a friend to be phoning the police on my behalf while I appeared to comply with the crooks' demands. The politician who was fortunate enough to escape with his life, started out in construction so he is not the usual old-money Etonian, while a sprinkling of everyday minor characters helps to flesh out the city tour. A young woman who has a dubious connection decides to help Will, brightening up the dark scenario. But is she on his side, or not?
There's a nice twist, or maybe it's two, which improved my view of the story. With London vistas alternating with rural ones, I enjoyed the backdrop and flavour of Rachel Amphlett's book, LOOK CLOSER. We do need to consider what kind of person wants to enter politics, and what their motivation is for wanting to do probably one of the worst jobs in the world. Once a boundary has been crossed, they may find that there is no return. Try this cross between a thriller and a treasure hunt for size, and if you enjoy it Rachel Amphlett has more thrillers on offer, some with London locations.
SUMMARY
How far would you go to protect a secret?
How far would you go to expose a lie?
Will Fletcher seems to have it all – perfect job, perfect life. Then in one act of extreme violence, his world is turned upside down.
A bungled assassination attempt on a London street uncovers a disturbing conspiracy fuelled by organised crime and political ambition. Now, Will finds himself on the run, pursued by a dangerous enemy who will stop at nothing to protect his employer's past.
The only way to stop the chain of events is to follow a trail of clues that lead to the heart of British politics.
With the date for the UK General Election only days away and the killers closing in, Will is running out of time to deliver his own version of vigilante justice and expose the corruption. As the web of lies and deceit unravels, Will knows the answer's out there.
All he has to do is look closer.
Everyone has secrets. Everyone lies.
---
What do you think about this review?
Comments
No comments posted.

Registered users may leave comments.
Log in or register now!