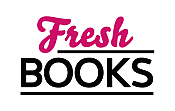 Summer Reads are HOT in July!
"I can never get enough of Mary Calmes' books!"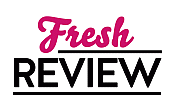 Reviewed by Annie Tegelan
Posted August 13, 2015

Romance Gay | Romance Contemporary
SULTRY SUNSET is a sweet novella featuring Hutch Crowley, a well-known and well-loved community man in Mangrove, and his friend Mike. For me, Hutch was the real star of this book. Since the story is told from his point of view, I found it quite easy to like him. He owns the town's grocery store and has his fingers in many parts of the community. So when he finds his young, new neighbor outside crying, it isn't strange for him to ask what's wrong. The fourteen-year-old girl spews all the bad mishaps that have been happening in her life so Hutch, gentleman that he is, goes to help her. Since this is the opening scene of the book, I really thought Hutch was going to end up with the girl's father, Mr. Dodd, who is a fireman and is gay too. However, I soon learned that author Mary Calmes had something else planned.
Hutch has harbored feelings for Mike for the two years he's had him live in his guesthouse. Mike has been parading around with other women, making Hutch jealous but when a mishap occurs and Hutch reveals his true feelings for Mike, there's no turning back. The romance has built up until this point, however, I wished we could've seen more of that between Hutch and Mike. I felt like I could've read more about them and didn't want the story to end when it did, so those are signs of a good book. I felt a bit misled with the beginning but even so, it was still enjoyable and sweet. I can never get enough of Mary Calmes' books!
SUMMARY
Hutch Crowley is well-liked in the small resort town of Mangroveóheís got friends in his new neighbors, heís the owner of the town grocery, and heís building a community centeróbut heís still unlucky at love. Every man heís attracted to is either taken or simply not interested, including his best friend, Mike Rojas.
When Mike came to Mangrove two years ago, Hutch gave him a job and a place to stay in his guesthouse, where Mike has remained ever since. Despite the rumors circulating about them, Hutch knows Mike is straight and looking for the right woman. But his friends disagree, and after some hints to the contrary, even Hutch finally has to admit that maybe the rest of the town sees something heís been missing. If Hutch wants to spend each sultry sunset with the man of his dreams, it might be time to figure out whatís going on with his best friendís heart.
---
What do you think about this review?
Comments
No comments posted.

Registered users may leave comments.
Log in or register now!