"Werewolves clash in this stirring novella"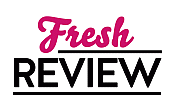 Reviewed by Clare O'Beara
Posted August 13, 2015

This novella is third in the series Silver Wolf Clan and follows on from BLACK WOLF'S REVENGE. By now, Morgan the recently-turned silver werewolf has learned to cope with being a shapeshifter and this book becomes an adult romance as she adapts to her new status in the pack.
In BRAND OF THE PACK, leader Grey is determined to protect Morgan and doesn't rush her into anything, but pack rituals include branding, which I found unpleasant, even for the valued silver wolf. This isn't found in most shifter stories and seems designed to force a pack to stay together. Other pack leaders are determined to add the prized, rare silver wolf to their own pack so Grey will have his work cut out, and Morgan is furious that her own wishes are not considered by the dominant males.
I found it amusing that Morgan has difficulty shifting, since she's become reluctant to let loose her wolf form, and when she does she is marking her territory with scent and seeking out old smelly things while her hidden human side considers this disgusting. Watch your pet dog sometime! They are wolves under the skin. Morgan's friends still want to eat out for their birthdays and protect small children, but bigger issues come to the fore as several fights are the main focus of this instalment.
If you have been following Tera Shanley's Silver Wolf Clan series you will have seen Morgan growing in strength, and by now she is more mature and on better terms with this terrifying change. So it's appropriate that now she should move on to a full romance as well. If you've enjoyed the earlier books you will also love BRAND OF THE PACK.
SUMMARY
The last of her kind
As the last of the Silver Wolves, and the only female with the ability to produce werewolf offspring, Morgan Carter is a wanted woman. Male suitors from all packs vie for her, and threaten the safety of her young niece, Lana. But there is only one man Morgan wants . . .
The last of his control
Greyson Crawford has been through hell and back for Morgan. And heíd do it again. But until she learns to trust him, and lets him claim her as his own, he canít fully protect her. When a force more powerful than either have known threatens to tear them apart, can Greyson convince Morgan to accept him as her mate once and for all, before itís too late?
---
What do you think about this review?
Comments
No comments posted.

Registered users may leave comments.
Log in or register now!