"...a charming, captivating novel that will delight all romance fans..."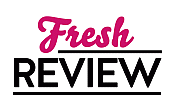 Reviewed by Linda Green
Posted August 10, 2015

It is 1909 and Sophia, the Countess of Averford, finds herself alone and unhappy. Destroyed after the death of their infant son, Sophia and her husband Gabriel have drifted apart, and when Sophia makes a foolish mistake, Gabriel leaves her behind in Thornbrook Park and flees to Italy for a year. With time and distance between them, Sophia realises that she loves her husband deeply and wants him back for good. Determined to earn his love and respect, she takes over the running of the estate in the hopes of proving herself. As the profits grow and Sophia grows in confidence, her husband returns and Sophia only hopes that it will be enough to win him back.
Gabriel returns to England with one goal in mind - to fight for his beautiful wife. Knowing that their estrangement will be a struggle, he has learned many new skills in his attempt to woo the woman he loves. But as Sophia and Gabriel struggle to find their feet in their marriage, Thornbrook Park and all of its inhabitants still rely on them. With young charges, new staff, misunderstandings, an abandoned baby, and unbridled passion, can two souls find their way back to each other?
THE GREAT ESTATE by Sherri Browning is a charming, captivating novel that will delight all romance fans, as well as Downton Abbey enthusiasts. Part of the Thornbrook series, it can easily be read as a standalone novel. Both Sophia and Gabriel are flawed characters who have made mistakes in their relationship, but as they fight to stay together, we get to see their fears and inner demons, which makes us love them even more. Sherri Browning's beautiful depiction of Thornbrook Park brings the great estate to life before the readers eyes, and there is never a dull moment with the motley of characters involved in estate life. I thoroughly enjoyed THE GREAT ESTATE by Sherri Browning and I cannot wait to read more from this talented author.
SUMMARY
Pulled apart by past mistakes Sophia Thorne was young and inexperienced when she married the dashing Earl of Averford...and through dark and troubled times, their relationship nearly came to an end. Now she's determined to transform herself into the fiery, ardent lover she always wanted to be, giving them a second chance at love... before they're lost to each other forever.
Driven by a passion neither could deny It took nearly losing Sophia for Gabriel to realize he had allowed his love for his great estate to distract him from his beautiful wife. But that time is over. Despite all the obstacles standing in their way, Gabriel vows to teach Sophia what it is to truly love...and to be loved by a husband devoted heart and soul to her every desire.
---
What do you think about this review?
Comments
No comments posted.

Registered users may leave comments.
Log in or register now!