"Black ops, treason and political corruption: Does it get any better than this?"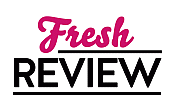 Reviewed by Viki Ferrell
Posted August 6, 2015

He goes by the code name "Watchman" and prefers to be anonymous, to blend in with his surroundings. That keeps him alive to take another contract job with the CIA. This time, Marc Portman is called upon to extract Edwin Travis from the Ukraine. Travis is a State Department official who is on a fact-finding mission when he is taken at gunpoint back to his hotel and told not to leave. Portman's job is to get Travis out of the hotel and to his first cut-out, a CIA asset in the Ukraine who will pass him on to the next cut-out until he is out of the country. Sounds relatively simple, but it's not.
Portman arrives in the Ukraine to find that Travis has been moved to another hotel, heavily guarded by someone: could be police, could be military, or could be pro-Russian separatists. The Ukraine is a very fragile, volatile country right now, and it's hard to tell who's who and whose side they're on. Portman trusts none of them. With MacGyver-like skills, Portman extracts Travis from the hotel, but has several factions on his trail in the process. He barely gets Travis to his first cut-out and on the road to safety before a group of thugs come down on the tiny apartment. The pass-off to the second cut-out is not so smooth, and Portman ends up having to get Travis out of the country himself. What a whirlwind ride they have in the process!
If you're a fan of military or political thrillers, CLOSE QUARTERS is a just right for you. It's filled with plenty of fire power, riveting action and lots of political plays. You'll find everything from corrupt politicians to CIA newbies in the characters portrayed in this story. It toggles back and forth from the Ukraine to Washington, DC and the close quarters of the CIA handler who guides Portman along his way. Secrets keep leaking out, and we're not sure if the Russians are after Portman and Travis or someone in DC is out to have them exterminated. Throw in a group of financial investors looking to make a profit off of the political and economic situation in the Ukraine, and you have a dynamic story. Adrian Magson blends fact with fiction to bring us an incredible thriller, filled with well-reasoned actions, confrontations and diversions. This is the second book in Mr. Magson's Marc Portman series, but it has enough background to be a great standalone read.
SUMMARY
The return of The Watchman - deep cover specialist Marc Portman.
Close protection specialist Marc Portman is used to finding himself in hostile situations. But none can be more unpredictable than troubled Ukraine, teetering on the brink of civil war.
When a US State Department official on a fact-finding mission to Ukraine is placed under house arrest, the CIA hire Portman (codename: Watchman) to get him safely out of the country. In that dangerous and volatile region, Portman will find himself up against local gangsters, Ukrainian Special Forces, professional snipers, pro-Russian separatists and power-crazed cops. What he cannot know however is that his most lethal enemy comes from his own side …
Excerpt
I watched the driver climb out of the car and ease his back. He walked once round the vehicle, stamping his feet to get the circulation going the way people do after a long session behind the wheel with nothing to do but drive and watch the road. He looked small and wiry, and was wearing a brown leather coat and a cap with ear flaps that hid his face, and moved like he was tired or old – maybe both. He might have been an ordinary traveller on this deserted back road who'd just happened on something he didn't want to see.

When he got back level with the hood he held something up to his eye which caught the light. I knew then that he was trouble. Ordinary travellers don't carry spyglasses – or what I guessed was more likely an optical gun-sight. He was checking out my dead Toyota and the surrounding landscape to see if I was out and in one piece.

When he got back to the driver's door he e leaned in and hauled something heavy out of the back seat, fiddled with it for a second, then positioned himself over the hood in a stance that I recognized only too well.

Sniper.

I eased down behind a large piece of moss-covered granite and waited. I didn't need to stick my head up for a second look to see what he was doing; I'd seen all I needed to.

The man was holding what looked like an OSV-96 long-range sniper's rifle. It was hard to be sure at that distance, but by its length and the way he hefted it, if I was correct it was capable of taking out man, beast or vehicle at anything up to a kilometre. And when fitted with the optical gun-sight he'd be able to shoot the pimples off a target's face.

The target being me.

I looked across at the Toyota. From his elevated position the shooter would have a grand-stand view of the vehicle. He'd be asking himself if I was still inside, was I banged up and trapped. Or dead. Even as I thought it, he decided to check it out the only way he knew how.

The crack of a shot rolled across the open ground like small thunder.

I ducked involuntarily. But the shot wasn't aimed at me; instead the rear window of the Toyota blew out in a spray of glass on the driver's side, and a ragged piece of the radiator grill zinged off into the distance from the other end. Heavy gauge shells do that; they go right on through, mashing up whatever gets in their way. Fabric. Metal. Skin.

Another shot and the same thing happened, this time on the passenger side. He was playing now, but making sure at the same time, drilling the car on both sides. A third shot rang out and the car was toast.

Incendiary round. Intended for light-armoured vehicles and buildings, and certain death for a light-skinned 4WD, especially when aimed at the fuel tank.

I gave it a count of ten while I watched the burning car push a column of thickening black smoke into the air, accompanied by the popping of the three remaining tyres and the clank of overheated metal. Then I risked a quick look. The Isuzu was still in place on the rise.

But the shooter had disappeared.

I rolled away, keeping the rock between us, and slid into the gulley. There was no point going back to the car, so I grabbed my bag and began running up the gulley towards the rise. I had no massive plan in mind; this was all or nothing. But one way of facing off danger is to do what is least expected and run towards it. The man with the rifle had the upper hand at whatever distance he chose, and there was no way I could outrun him. So going out into open country was pointless. All I had was my overnight kit, a small pair of binoculars and a powerful desire to keep living.

It was tough going. I was still dizzy from the crash and found the rough ground difficult to navigate underfoot. And the need to bend forward at the waist to prevent breaking cover was enough to make me stop to catch my breath.

Which was lucky for me, because that's when I heard him coming down towards me.

He'd reached a particularly steep part of the terrain and his momentum, coupled I guessed with the idea that I was being roasted in the upturned vehicle, had made him careless; he was also moving too fast and kicking up dirt underfoot which pinpointed his position and progress. He'd moved up on to higher ground at the side of the gulley to get a better view, so I hugged the ground beneath an overhang of earth and coarse grass and waited, counting the seconds to help me focus.

As his shadow appeared above me, I launched myself upwards over the lip of the gulley and hit him with my shoulder at waist level. It was all or nothing.
---
What do you think about this review?
Comments
No comments posted.

Registered users may leave comments.
Log in or register now!