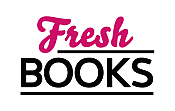 Summer Reads are HOT in July!
"When a secret party goes wrong, can a group of friends survive a danger they never anticipated?"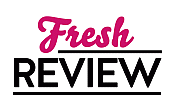 Reviewed by Samantha Randolph
Posted August 6, 2015

Young Adult Science Fiction | Young Adult Suspense
Just when Casey returns from rehab, her friends, Shana, Julie, and Aya immediately bring her to another party along with Casey's ex-boyfriend, Sam, and his friend, Woody. The theme of the party is Survive the Night, and no one is allowed to leave until morning. When Casey finds Julie dead in one of the subway tunnels where the party is held, the friends are launched into a night of mysterious and deadly dangers, darkness, and a game of prey and predator.
SURVIVE THE NIGHT is one heck of a thrill ride, taking readers all through dark New York subway tunnels where anyone - or anything - could be hiding. Danielle Vega creates a horror-filled plot that has moments so suspenseful you may jump out of your chair at the next line.
While the premise is wickedly haunting, I found myself wishing for more as far as character depth and major plot questions go. Casey's journey in admitting herself to be an addict is built nicely, but little else is drawn from her. Likewise, the secondary characters, especially Shana and Sam, have hints of rich backgrounds and personalities, but the reader doesn't see much of them. The story is primarily a glimpse into the, potentially short, lives of these characters, and while that does make for an excellent focus on the dangerous tunnels, it leaves little opportunity to connect with Casey and her friends.
What Casey and the others find in the tunnels is frequently confusing. Some of the logistics don't quite make sense, and unfortunately, there are no answers by the end. This creates several plot holes, and some may leave the story unsatisfied.
Readers who enjoy horror stories or movies that are geared towards making the audience jump will most likely find SURVIVE THE NIGHT an appropriate pick. Danielle Vega shows clear skill in drawing out suspense and using strong imagery to generate a scary tone. However, the unanswered questions and underdeveloped characters may have others underwhelmed. With the creative premise and good areas of writing, I would still give another book by this author a try, though this one ultimately wasn't a good fit for me.
SUMMARY
Stephen King meets Pretty Little Liars in this pulse-pounding novel from the author of The Merciless.
Just back from rehab, Casey regrets letting her friends Shana, Julie, and Aya talk her into coming to Survive the Night, an all-night, underground rave in a New York City subway tunnel. Surrounded by frightening drugs and menacing strangers, Casey doesn't think Survive the Night could get any worse... ...until she comes across Julie's mutilated body in a dank, black subway tunnel, red-eyed rats nibbling at her fingers. Casey thought she was just off with some guy—no one could hear her getting torn apart over the sound of pulsing music. And by the time they get back to the party, everyone is gone. Desperate for help, Casey and her friends find themselves running through the putrid subway tunnels, searching for a way out. But every manhole is sealed shut, and every noise echoes eerily in the dark, reminding them they're not alone. They're being hunted. Trapped underground with someone—or something—out to get them, Casey can't help but listen to Aya's terrified refrain: "We're all gonna die down here."
---
What do you think about this review?
Comments
No comments posted.

Registered users may leave comments.
Log in or register now!