"Teeth? The better to eat you with, my dear"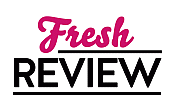 Reviewed by Clare O'Beara
Posted July 14, 2015

Romance LGBTQ | Paranormal Romance | Paranormal Thriller
We've seen were tigers, were lions, were bears and of course were wolves. But we haven't seen a were sabre toothed tiger before! In this dramatic bodyguard story, a male fashion model with a stalker problem hires a PURRFECT PROTECTOR.
Shifters are out of the closet but that doesn't mean everyone likes them. Many people are still suspicious, given their greater speed and strength, and sharper senses, even in human shape. The security agency where hulking Aleksi works uses shifters to their full potential as Scott Andrews is about to discover. As with other bodyguard stories, the protector and protected feel attraction. How safe is it though, to be attracted to someone who is partly a sabre tooth? Aleksi is fed up with working for pretty, spoiled clients with arrogant attitudes and no brains. Will Scott, with his modelling commitments, be no different?
I like the fine detail of Aleksi being able to partially shift and gain the advantage of a clawed muscled hand, nearly a paw, without losing any control over the rest of him. The sabre toothed family of cats were among the largest mammalian predators ever, so just as well for us humans they didn't outlast the Ice Age. We get a good idea of how one might have appeared to early man, when Aleksi shifts fully in front of Scott. I'd say I want one, but I bet they take a lot of feeding.
SA Welsh has clearly enjoyed telling her story as part of the Shifter Protection Specialists series and if they are all as hot as PURRFECT PROTECTOR there is a treat in store for fans of romantic suspense and urban fantasy. This is an adult male romance with a difference, and that difference has extremely big teeth.
SUMMARY
Shifter Protection Specialists, Inc. is a group of dangerous and rare shifters found, rescued and trained to protect themselves and others. A human named Robert and his brother Scott runs the office and have created a home for the shifters, a place for them to build a life for themselves and use their unique skills to help others in need of protection. They are more than protection specialists, more than friends—they are brothers and will fight to the death for one another.
---
What do you think about this review?
Comments
No comments posted.

Registered users may leave comments.
Log in or register now!