"Death knocks on the front door literally, and asks for help"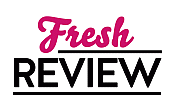 Reviewed by Shellie Surles
Posted July 12, 2015

Science Fiction Suspense/Thriller | Thriller Paranormal - Supernatural
Sandman Slim is back again only this time he is trying to do right by those around him and lead a semi normal life. He has begun working as a private detective of sorts and his first case is a big one.
The Angel of Death comes knocking and needs help. He has been trapped in a human body and people have stopped dying. Now Sandman Slim must help him find out who did this and put things right in the universe before a new and evil death takes over.
After reading the last Sandman Slim novel I was actually worried that Richard Kadrey had run the character out of things to do. He had taken away one of Sandman Slim's greatest powers and made world altering changes. Sandman Slim has run hell, saved the universe more than once and was running out of things to do and bad guys to fight. He has stopped zombies, demons, and even Gods from a parallel universe what could be do? He is not the kind of character who can bake cookies, so I thought maybe the series would have to end.
But thankfully with KILLING PRETTY Richard Kadrey has managed to make a world Slim can live in. Sandman Slim is a dark character, generally good at heart but not subtle in anyway. He has no limits or nice voice, and the way he is written you can't help but love him. He has a great group of characters around him and his relationships, even the one with Samuel better known as Lucifer are interesting and funny. The man knows no fear, worst case he gets sent to hell?! Been there done that.
I love the Sandman Slim series and these characters make you laugh and on occasion cringe but they work well together. I am so glad the Richard Kadrey was able to keep my favorite character alive and will keep writing Sandman Slim novels.
You can read KILLING PRETTY as a stand-alone but I see no pointing in doing that, you need to read them all. If you're looking for sweet happily ever after romance then do not pick up KILLING PRETTY. If you want dark, funny and a lot twisted then waste no time and start reading Richard Kadrey's Sandman Slimnovels.
SUMMARY
Someone has tried to kill Death-- ripping the heart right out of him-- or rather the body he's inhabiting.
Death needs Sandman Slim's help. He believes anyone who can beat Lucifer and the old gods at their own game is the only one who can solve his murder.Stark follows a sordid trail deep into LA's subterranean world, from vampire-infested nightclubs to Weimar Republic mystical societies. Along the way he meets a mysterious girl-- distinguished by a pair of graveyard eyes-- as badass as Slim; she happens to be the only person who ever outwitted Death.
But escaping her demise has had dire consequences for the rest of the world... and a few others.
---
What do you think about this review?
Comments
No comments posted.

Registered users may leave comments.
Log in or register now!