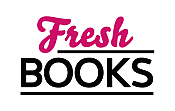 Summer Reads are HOT in July!
"Stunning wildlife images in this beautiful YA graphic novel"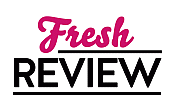 Reviewed by Clare O'Beara
Posted July 10, 2015

Non-Fiction Pet-Lover | Young Adult Adventure
Some of today's graphic novels are absolutely addictive. I'm interested in WILD CATS and the natural environment so this book drew me in as soon as I opened it on my screen. Aimed at young adult readers, the tale follows the adventures of Suki and her best friend Finch as they win a contest to allow them to journey around the globe, spotting and recording wild cat species. Of course, this is a big endeavour, so there will be several books in the Wild Cats: Around the globe with Suki and Finch series. The odyssey starts at the top of the world as the pair live in Vancouver; they explore Canada's rain forests and timber line before heading to Alaska.
The background photos are absolutely beautiful, and stunning wildlife shots appear on almost every page, around the main photo if not in it. The characters are drawn as three-d and placed on the page by the artist, as they leave the city, trek rugged terrain and carry out extremely unglamorous tasks such as collecting hair and scat samples for DNA analysis. If you've picked up after your dog you'll understand.
The engaging chat between Finch and Suki is typical of younger teens, including an understandable wish to go home when one of them misses family and feels isolated in the wilderness. But these are resourceful kids, with tablets to keep them in contact most of the time, and they are joined by two slightly older teens for part of the trip, including Christmas at - well the North Pole log cabin of course! Happily for Finch and Suki they also befriend a three-d falcon and lynx, which keep them company and help them in their quest to record the wild cats such as bobcat, cougar and lynx.
The endangered populations of wild cats are dependent on the natural environment remaining unspoiled. Story writers Rebecca Merry Murdock and Isabelle Iglesias make a tremendous team with graphic artist Muhammad Tauhidul Iqbal Sampad in bringing this book and environmental issue to life. While I was turning the pages quickly I would certainly want to linger on many of the stunning images time and again, or better yet, to visit the areas in person. This graphic novel is reminiscent of the Gannon and Wyatt adventures in tone but for younger readers and with more emphasis on the photography. WILD CATS - VOLUME ONE deserves to be on every young reader's e-reader.
SUMMARY
Suki and FInch are 3-D characters born on the Bark & Howl FaceBook page. They now have their own graphic novel series as they travel the globe investigating the welfare of all 36 species of wild cats. They start in Canada, go over the North Pole and travel into Russia (Volume 1). Then itís on to Mongolia, China and Nepal. Itís not long before theyíre on the radar of K-POG, a trans-national corporation seeking to develop old growth forests around the world. Accused of being eco-terrorists, Suki and Finch are on the run through Asia, Africa, South America, and the USA. WILD CATS is an adventure-drama exposing the threats - loss of habitat, poaching, disease - encountered by wild cats all over the world. How many wild cats do you know? Lion. Tiger. Cheetah. Lynx. Bobcat. Cougar. Leopard. Jaguar. Did you know there are 28 more?
---
What do you think about this review?
Comments
No comments posted.

Registered users may leave comments.
Log in or register now!