"The enemy wants the Prince dead - and so does half his army"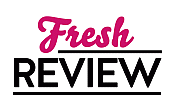 Reviewed by Clare O'Beara
Posted July 5, 2015

Fantasy | Gay / Lesbian Romance
I enjoy a fantasy book with a map. We can tell that the characters will be journeying into strange lands and meeting other cultures - or monsters. PRINCE'S GAMBIT shows the lands of Akielos and Vere on its map, and we meet Damen in the troop of riders accompanying Prince Laurent to a castle. They are going on campaign, to put down border raids, and amid tensions with the locals, we find that a Regent has sent spies along to keep an eye on the prince. The tale follows on from an earlier book in the Captive Prince series.
Damen is valuable to Laurent because he knows the territory, and because he is not the Regent's man. The standard of the troop stationed at the castle is poor, he finds, and the captain is a grim sort willing to condone various abuses and slack discipline. With the prince heading for battle, Damen is going to have to keep his wits about him. Laurent is possessed of grace and intelligence, but the hardened soldiers who ride with him serve the Regent instead.
This story has a masculine tone, with swordfighting and armourers, while from early we can see that a potential for romance between men exists. Damen is a servant to Laurent so this makes it difficult to deepen their relationship, but he begins to admire the young prince as he watches him take command. Anyone interested in army training and medieval towns will have a fine time with this hearty adventure. There's roof-treading, brothel visits, willing girls and ambushes aplenty. I like particularly that women are shown leading the mountain clans, while the ongoing tensions in camp are spurred by the fact that Damen is from a neighbouring kingdom and sometimes treated as a slave. Laurent is quick-thinking and resourceful but will this be enough to keep him alive when not only the enemy but his own Regent want him dead?
This stirring tale of young men and danger PRINCE'S GAMBIT doesn't contain magic but is a fine fantasy well considered and realised by CS Pacat, a lady from Australia whose third book is to be called King's Rising. Fantasy lovers and those who enjoy male romance have a treat in store with this medieval warfare saga.
SUMMARY
The second novel in the critically acclaimed trilogy from global phenomenon C. S. Pacat—with an all-new chapter exclusive to the print edition.
With their countries on the brink of war, Damen and his new master, Prince Laurent, must exchange the intrigues of the palace for the sweeping might of the battlefield as they travel to the border to avert a lethal plot.
Forced to hide his identity, Damen finds himself increasingly drawn to the dangerous, charismatic Laurent. But as the fledgling trust between the two men deepens, the truth of secrets from both their pasts is poised to deal them the crowning death blow…
---
What do you think about this review?
Comments
No comments posted.

Registered users may leave comments.
Log in or register now!