"Lovely read with high emotion"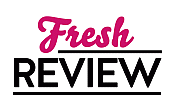 Reviewed by Samantha Randolph
Posted June 28, 2015

Young Adult Romance | Young Adult Contemporary | Young Adult
After a minor shoplifting incident, Alexis Dubois is forced to work at SmartMart for the summer. She's stuck with mean customers, strange staff members, and a hot manager, Noah, who happens to be the enemy of her friend group and the school outcast. As horrible as her new job seems, Alexis may discover that it was the best thing for her.
PAPER OR PLASTIC is a perfect summer read, full of light-hearted fun and teen drama. Under the surface, several deeper issues are touched, creating a wonderful story of substance and heart. Alexis is a typical teenager who has ups and downs with her parents, a big dream, and sometimes shies away from telling her friends the truth. Vivi Barnes does an amazing job of making seemingly normal things feel extraordinary and full of emotion. Teens are sure to relate to this, and as an adult, this brought back fun memories of my own summer jobs.
The slow burn romance is delicious and frustrating, in the best way. Every time Noah and Alexis get close to a romantic moment, something happens, and I wanted to throw the book across the room so many times. The tension between them is well worth it, and it ends up only making the reader want them together more.
The relationship between Alexis and her grandmother is touching and heartbreaking at the same time. Though this isn't the primary aspect of the novel, it grounds the story, and anyone who has seen elderly loved ones suffer can definitely relate to this part. Alexis generates a good amount of empathy in this part of the novel, and the interactions between the two are sure to produce some tears.
Overall, PAPER OR PLASTIC is a lovely read with high emotion, sweet romantic tension, and realistic characters. I love Vivi Barnes writing voice, and I can't wait to read more from her.
SUMMARY
Welcome to SmartMart, where crime pays minimum wage...
Busted. Alexis Dubois just got caught shoplifting a cheap tube of lipstick at the local SmartMart. She doesn't know what's worse—disappointing her overbearing beauty-pageant-obsessed mother for the zillionth time…or her punishment. Because Lex is forced to spend her summer working at the store, where the only things stranger than the staff are the customers.
Now Lex is stuck in the bizarro world of big-box retail. Coupon cutters, jerk customers, and learning exactly what a "Code B" really is (ew). And for added awkwardness, her new supervisor is the totally cute—and adorably geeky—Noah Grayson. Trying to balance her out-of-control mother, her pitching position on the softball team, and her secret crush on the school geek makes for one crazy summer. But ultimately, could the worst job in the world be the best thing that ever happened to her?
---
What do you think about this review?
Comments
No comments posted.

Registered users may leave comments.
Log in or register now!