"A deceptively deep mystery laced with fudge recipes"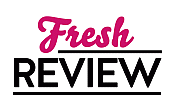 Reviewed by Clare O'Beara
Posted June 28, 2015

Mystery Culinary | Mystery Cozy
From the start, with a recipe for caramel apple pie fudge, I knew this adventure would be mouthwateringly decadent. Third in the Candy-Coated lively crime series, about the amateur sleuth Allie McMurphy and Mackinac Island, OH SAY CAN YOU FUDGE loses no time in involving us.
The lake island serves as a getaway for folks from Chicago and Detroit, and fudge maker Allie is called to help with fireworks. The man supervising the Fourth of July preparations has found a disturbed scene at the firework warehouse, and by the time Allie arrives, worse has occurred. Rodney Rivers was the pyro technician but she finds him slumped over a desk in the warehouse office. Her police officer friend quickly arrives and warns her to get out in case of a trigger to explode. Who could have done such a thing? And why does trouble always find Allie?
I find the island community interesting as only emergency vehicles are allowed to be driven. Everyone gets around in more sedate fashion. There's a bridge, and boats, but a lady pilot is in demand to bring holidaymakers. When the loudest explosion heard outside a war zone occurs, and a wildfire threatens, Allie and pilot Sophie are concerned for the nearby airstrip and plane. The island may have a killer and arsonist to cope with, at the height of the summer tourist season.
Allie has a good man for a boyfriend, plus a Bichon Frise crossed with a poodle, and she inherited a guesthouse which she's trying to drag into the twenty-first century, though other islanders believe guests come to relax and should unplug from the internet. Allie makes fudge recipes for her shop. White chocolate blueberry cream pie fudge... sorry, back to the story. Allie needs to replace the fireworks display, make red, white and blue fudge and help the police discover who is the mysterious arsonist before more harm is done. After all, her own premises could be next.
There's much work for the first responders, danger, arsonist profiling and fire study in this top-notch mystery. As well as key lime fudge made with cream cheese, no heat required. I'm in awe of the research behind this seemingly cosy mystery, and I can't wait to make some of the easy-cook recipes. OH SAY CAN YOU FUDGE by Nancy Coco is going to the top of my 2015 favourite mystery list.
SUMMARY
Allie McMurphy is busy making yummy fudge for the summer holiday—until murder gives her something else to chew on. . .
Red, White, And Boom
It's not Fourth of July on Mackinac Island without fireworks and fudge. The Historic McMurphy Hotel and Fudge Shop is supplying the treats—and Allie has hired Rodney Rivers, the biggest name in aerial displays, to create an unforgettable spectacle. Unfortunately, Allie finds him dead, covered with screaming chicken fireworks, just before the entire warehouse of pyrotechnics goes up in smoke. Is it arson or is it murder? Allie and her bichonpoo, Mal, must sift through the suspects until the killer is caught and the island can enjoy a star-spangled celebration.
---
What do you think about this review?
Comments
No comments posted.

Registered users may leave comments.
Log in or register now!