"Trainee wizard Pete is whisked back through time"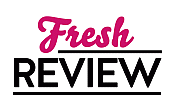 Reviewed by Clare O'Beara
Posted June 21, 2015

Young Adult Historical | Young Adult Paranormal
If you think THE GREAT TIME LOCK DISASTER is a strange title, the previous book was called Alligators Overhead. Clearly young adults who enjoy fun and weirdness will get along with this tale. THE GREAT TIME LOCK DISASTER is set in swampy Hadleyville where the alligators kind of talk. Or so we're told. The town includes plenty of witches, and a young trainee wizard, Pete Riley. Let's go see what they're getting up to.
Reading from those old books of spells is always tricky, and Pete gets yet another spell muddled. Could happen to anyone, right? Maybe not everyone would have created an accidental time lock in the lady witch's kitchen. After a week of worry Pete and his pal Weasel try to fix the spell but get sucked through time to Victorian England. Actually it's 1837 and Vicky is just about to be crowned. The boys decide to trace the one wizard whose name they know, in the hope that he can send them home. But their mother was right when she told them not to go with strangers, because they end up locked in a dingy poorhouse where boys are fed only porridge and hired out to do work like climbing into chimneys to sweep them. Is there any way out for Pete and Weasel?
I enjoyed poor Pete's despairing thought that he might never see TV again, and other little touches which remind us that the past was a dreadful place to live. While Pete can't work any real magic, he does manage to contact his alligator friend Fanon. Fat lot of use that would be, he thinks, since Fanon is stuck in Regent's Park Zoo... Lots of humour is found in this dire situation and young readers will enjoy finding out how working people used to live.
I found some aspects of the story a little confusing, but I didn't read the first book, and magic is confusing to us muggles anyway. No doubt if you've read the first in the Pete Riley series you'll be totally familiar with everyone and everything. THE GREAT TIME LOCK DISASTER is just scary enough to put you off messing with other people's spell books - but wouldn't it be fun too?
SUMMARY
There's nothingís more dangerous than a wizard-in- training. And Pete Riley, has just proven it. He's worked a bad time spell--a very bad time spell.
No YouTube, no smoothies, no Manga. Not ever again. Not unless Pete figures out how to reverse his spell and free Weasel and him from Victorian England.
He has until the next full moon. Only a few days.
Tick. Tock.
---
What do you think about this review?
Comments
No comments posted.

Registered users may leave comments.
Log in or register now!