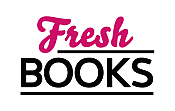 Sweet Romance + Thrilling Intrigue = February Best Reads
"This short romance has it all - a sexy bodyguard, a gorgeous heiress and plenty of heat!"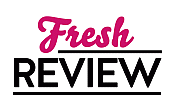 Reviewed by Linda Green
Posted June 19, 2015

Romance Erotica Sensual | Romance Contemporary
Scarlett Ashford needs a date for her father's wedding to the step mother from hell. But not just any date, preferably a bodyguard who can keep the lecherous Edward away from her once and for all. Viewed by the world as a pampered princess from a wealthy family, nobody knows the true Scarlett as she struggles with trying to please her father, and trying to be the person she wants to be. Maybe hiring her own date for this wedding is the first step to reclaiming her life.
Enter Jackson Grayson. Having worked his way out of poverty and an abusive childhood, he now runs a successful security company with his two brothers. When he sets eyes on Scarlett he has no problem playing the role of protective boyfriend for an evening. But what neither of them expected is the explosive chemistry that exists between them.
As lust takes over, Jackson is risking the reputation of his company, and Scarlett is throwing caution to the wind and having a one night stand for the first time in her life. But what happens when once is not enough? And when two people come from two such different worlds, can lust ever turn into love?
HOLD ME UNTIL MIDNIGHT by Christina Phillips is a short, steamy romance that is sure to leave you hot and bothered. The author has created emotional characters that I found intriguing and I love the innovative plotline. Delving into both Scarlett and Jackson's past added depth and substance to the novel, and time flew by as I indulged in this story. For an enjoyable, sexy romance with loveable characters, then look no further than HOLD ME UNTIL MIDNIGHT by Christina Phillips, and I cannot wait to read about Jackson's brothers!
SUMMARY
Every good girl loves a very bad boy...
Scarlett Ashford needs a date for her father's wedding. Only she doesn't just need a guy in a suit-she needs a bodyguard. The only problem is that Jackson Grayson is big and gorgeous and way too sexy. So much so that Scarlett's tempted to let this hot bad boy ruin her oh-so-good reputation...
Jackson doesn't do relationships and he certainly doesn't sleep with clients. Yet he can't fight their inconvenient attraction, or how badly he wants Scarlett's warm and wicked curves against his body. He wants her. Now. Even if it's just for one night, and even if walking away the next morning isn't as easy as he thought.
Besides, one hot and incredibly intense night between a bad boy and a pampered princess could never turn into something real...could it?
Excerpt
Scarlett stood, and then forgot how to breathe. The man before her, taking up more space than any mortal had any right to, was over six feet tall, with muscles filling out his black tee to the point of indecency. He looks like Thor. Her mouth dried as she dragged her fascinated gaze up from his biceps. Don't think about his biceps. She focused on his stubble-darkened jaw instead, but that didn't help. She'd never gone for the unshaven look before, but to hell with that. Stop staring at him. Good advice. A shame she couldn't follow it. The gossip at work hadn't done him justice. He was so right for her purposes it was unnerving. "I'll leave you to it then," the girl said. Scarlett had completely forgotten about her. She tried to ignore Jackson's messy black hair, which brushed his collar. And failed. Thor's body. Loki's hair. Could it get any better? "Yeah. Thanks, Ella." Yes, it could. Even his voice dripped with sin. Dark and dangerous with a hint of deadly menace. Darts of pleasure stirred in places she'd almost forgotten she had. How was that even possible? They hadn't even touched, and she was more turned on than she'd been in ages. The click of the shutting door cut through her lustful thoughts. Pull yourself together. She was here on business. Jackson Grayson would never take her seriously if all she could do was drool over him.
---
What do you think about this review?
Comments
No comments posted.

Registered users may leave comments.
Log in or register now!