"Must Read YA Fantasy Packed with Emotion"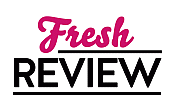 Reviewed by Samantha Randolph
Posted June 12, 2015

Young Adult Science Fiction | Young Adult Paranormal
When the Empire takes her brother, Laia turns the Resistance to bargain a deal that will save him. Unfortunately, this means becoming their spy in the one place she doesn't stand a chance of surviving in, the military academy of the Empire. There, a young man named Elias, trained as one of the best soldiers, yearns for a freedom away from the oppressive system. The two will soon discover that their paths are not so separate, and that together, they may stand a chance of surviving.
AN EMBER IN THE ASHES by Sabaa Tahir is an absolutely breath-taking, gut-punching read that belongs at the top of must-read lists. On the surface, the story contains many similar elements to other stories: an oppressive government, a questionable resistance, a girl and boy caught in the middle of it all, etc. What Tahir does with these elements is beyond extraordinary, turning the common set ups or characters into something wholly unique and mesmerizing.
At the top of my list of favorite twists in this novel is one of the protagonists, Laia. While I can never read enough kick butt female characters who start the story already full of clear bravery and confidence, I can't help but relate to a character like Laia more: someone who struggles to find her strength and courage when everything goes wrong. She feels fear, makes mistakes, and doesn't always have a plan. Her heart, intelligence, and spirit allow her character to grow into someone incredible, and her journey is full of so much power and hope. She is a character whose victories, small or large, will leave you crying tears of joy.
With brilliant world building and a plot that will rip your heart out more than once, romance isn't a dominant theme, but the romance(s) in the story still left me awestruck. Both characters navigate a potential romance, as the two spend more time apart than together in the story, and they are handled realistically and beautifully. The relationships are multi-faceted, show the fluidity of emotion, and portray how confusing love can be until you find what it is you really want. It makes the romance readers will suspect coming much more powerful and sincere.
AN EMBER IN THE ASHES claims a forever spot on my list of books to always recommend, no matter what. Sabaa Tahir crafts a sublime story with characters that will repeatedly steal your heart and soul, and I cannot wait for the sequel.
SUMMARY
I WILL TELL YOU THE SAME THING I TELL EVERY SLAVE.
THE RESISTANCE HAS TRIED TO PENETRATE THIS SCHOOL COUNTLESS TIMES. I HAVE DISCOVERED IT EVERY TIME.
IF YOU ARE WORKING WITH THE RESISTANCE, IF YOU CONTACT THEM, IF YOU THINK OF CONTACTING THEM, I WILL KNOW
AND I WILL DESTROY YOU.
Laia is a slave.
Elias is a soldier.
Neither is free.

Under the Martial Empire, defiance is met with death. Those who do not vow their blood and bodies to the Emperor risk the execution of their loved ones and the destruction of all they hold dear.
It is in this brutal world, inspired by ancient Rome, that Laia lives with her grandparents and older brother. The family ekes out an existence in the Empire's impoverished backstreets. They do not challenge the Empire. They've seen what happens to those who do.
But when Laia's brother is arrested for treason, Laia is forced to make a decision. In exchange for help from rebels who promise to rescue her brother, she will risk her life to spy for them from within the Empire's greatest military academy.
There, Laia meets Elias, the school's finest soldier—and secretly, its most unwilling. Elias wants only to be free of the tyranny he's being trained to enforce. He and Laia will soon realize that their destinies are intertwined—and that their choices will change the fate of the Empire itself.
---
What do you think about this review?
Comments
No comments posted.

Registered users may leave comments.
Log in or register now!