"A PowerFULL story with engaging characters and intense plot"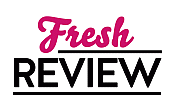 Reviewed by Samantha Randolph
Posted June 7, 2015

Young Adult | Young Adult Science Fiction
Kenna is surrounded by superheroes, each equipped with their own exciting power. Being a 'normal' person is often frustrating, but Kenna knows she is far from helpless with her brains. When villains break into the lab where Kenna and her mother work for the superheroes, chaos ensues. Kenna discovers that perhaps the people she has trusted for so long aren't so trustworthy, and the people who she has sworn off as enemies might not be completely evil.
Tera Lynn Childs and Tracey Deebs each have fantastic series on their own that I enjoyed, so I was super excited to begin POWERLESS, their published book together. The two introduce an absorbing world, somewhat similar to the movie 'Sky High,' a place where being a hero or villain, powerful or powerless, defines who you are. Though the prejudice forced on Kenna is awful for not having a power, I love how aware she is of her station and how clever she is at using every single agency she has. She actively chooses to not be the weakling they believe her to be and stands up for herself consistently. Her drive, fierceness, and bravery give her the heart of a real hero at the center of the story.
The plot is full of twists, some that are a touch predictable and some that pack quite a shock. There are several set ups for future potential twists in the next book as well. The minor love story is as quick and intense as the action-packed surroundings warrant, yet it still manages to create a slow burn that sizzles off the page. Fans of bickering couples will absolutely adore the romance. The ending is a bit expected but still holds an edge, and the characters are so engrossing that I definitely want to continue on with the series to find out what happens next.
Readers looking for an unexpected group of fighters, lovers, geeks, and believers of justice should grab POWERLESS from the shelf immediately. Tera Lynn Childs and Tracy Deebs blend their voices exceptionally, creating a setting and a cast of characters that will capture your heart and make you think twice about the meaning of hero or villain.
SUMMARY
Kenna is tired of being "normal."
The only thing special about her is that she isn't special at all. Which is frustrating when you're constantly surrounded by superheroes. Her best friend, her ex-boyfriend, practically everyone she knows has some talent or power. Sure, Kenna's smart and independent, but as an ordinary girl in an extraordinary world, it's hard not to feel inferior.
So when three villains break into the lab where she interns, Kenna refuses to be a victim. She's not about to let criminals steal the research that will make her extraordinary too.
But in the heat of battle, secrets are spilled and one of the villains saves her life. Twice. Suddenly, everything Kenna thought she knew about good and evil, heroes and villains is upended. And to protect her life and those she loves, she must team up with her sworn enemies on a mission that will redefine what it means to be powerful and powerless...
---
What do you think about this review?
Comments
1 comment posted.
Re: A PowerFULL story with engaging characters and intense plot

I really enjoyed this one! I haven't read the authors'
individual series but both went on my list after finishing
POWERLESS.
(Debbie Wiley 7:54am June 8, 2015)
Registered users may leave comments.
Log in or register now!