"VICIOUS CYCLE is certainly not for the faint of heart."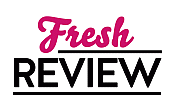 Reviewed by Annie Tegelan
Posted June 3, 2015

In the first in a brand new series by Katie Ashley, VICIOUS CYCLE does not play around with its jaunt into the dangerous motorcycle world. Following Deacon Malloy, the sergeant at arms of the Hell's Raiders motorcycle club, readers are thrust into the gritty, violent world of a brotherhood based on sin.
After reading several other books of Ashley's, I was interested to see her take on the motorcycle craze that has been sweeping over the reading community. However I found that although the writing remains well done, that the events covered in this book were just despicable. The hero, Deacon, cannot really been seen as an honorable man in the beginning. When a daughter he didn't know existed lands in front of the clubhouse's steps, he doesn't know what to do with little Willow. Right off the bat, he wants to put her up for adoption, knowing that the life he lives is no place for a little innocent girl.
Ashley doesn't paint her characters in very good light in this series. Everyone has flaws and they are glaringly obvious in every scene. That being said, I found Deacon hard to like, especially when parts of his job as a sergeant at arms makes him a bad man. Even though Ashley tried to redeem him somewhat, I just don't like that much violence from any hero I read.
VICIOUS CYCLE is certainly not for the faint of heart. If you feel strongly against violence against women and children then some of the scenes in this book will offend you. The majority of the book is filled with violence and I felt that it was there mainly for shock value as opposed to something more related to plot. As a result, I never really connected with the club or the characters except for Willow. Fans of Susan Fanetti will enjoy this darker portrayal of biker gangs but I will warn you that it is not for everyone.
SUMMARY
New York Times bestselling author Katie Ashley revs up the danger and sexual tension in her brand-new Vicious Cycle romance series.
Deacon Malloy's life is dedicated to the Hells Raiders motorcycle club. Tough, hard, and fast with his fists, he serves the group as sergeant at arms. But his devil-may- care approach to life is thrown for a loop when the five-year- old daughter he never knew existed lands on the club steps.
Alexandra Evans is devoted to all her students—but there's always been something about Willow Malloy that tugs at her heart. There's an aura of sadness about her, a girl in need of all the love Alexandra can give. When Willow stops coming to school, Alexandra's search leads to a clubhouse full of bikers…and a father hell-bent on keeping his daughter always within sight.
The moment Deacon sees Alexandra, he has to have her in his bed—and he's never met a woman yet who couldn't be persuaded. No matter how attracted she is to Deacon, Alexandra refuses to be just another conquest. But it's Deacon himself who could be seduced—into a brighter future for himself, his daughter, and the woman he's falling for against all odds.
---
What do you think about this review?
Comments
No comments posted.

Registered users may leave comments.
Log in or register now!