"Researching the Leaning Tower of Pisa uncovers a remarkable story"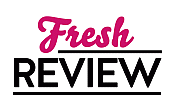 Reviewed by Clare O'Beara
Posted May 27, 2015

Romance Historical | Women's Fiction Historical
The Leaning Tower of Pisa is the unusual focus of this story. Sam found that her husband was seeing a younger woman; well how could he expect her to stay the same with three toddlers? Michael went off to Italy and Sam now gets a phone call to say he's been taken ill; she needs to go. The SECRETS OF THE TOWER await.
Sam is a former journalist and her husband is in the reality TV show business. Michael had a stroke while researching a documentary on the Leaning Tower, and Sam finds him in hospital. With no kids to mind, she fills time by strolling around the venerable city.
The scene shifts to Pisa in 1171, when an architect's family is busy and prosperous. Berta lives in a tall tower house, and handsome Lorenzo, a sea trader, wins her father's approval. Unusually Berta's father has seen that she is well educated, not just marriage bait to secure links with merchant families. Some of the methods employed by Lorenzo to stock his warehouse seem questionable to modern eyes, but at this time of crusading and enslaving, a bit of looting here and there went unremarked. Wedding the pair seems like an excellent idea. Art, glassware, jewellery and gowns pass through the home. The surrounding marshes, however, breed bad air, and malaria is inflicted on townsfolk in summer; also, sea crossings are dangerous. Life is not carefree.
Through Berta's eyes we see the construction of the new Duoma or cathedral, with its tall white campanile or bell tower. Through Sam's eyes we see that tower today. She continues her husband's researches into the Renaissance building period, coming across Berta's home and her portrait, thus linking the two tales. The exciting, intricate design of the Tower has not been claimed by any architect - can Sam discover the visionary responsible?
The details of Renaissance life in the bustling city are vivid; we can almost taste the marzipan and figs. Just as strongly we feel the pride, jealousy and desire among the characters, from manipulative women to skilled architects and working people willing to do anything that will bring their family more money. The modern story is quieter, but none the less realistically drawn. Debbie Rix explains the evidence to back the version of events that she has invented and she clearly has a remarkable feeling for the people and place of her story. SECRETS OF THE TOWER is one for those who enjoy historical intrigue and women's fiction, as well as containing adult romance themes. The author's father was an architect, and a reader interested in this topic would find this lavishly painted novel the basis of fruitful discussion.
SUMMARY
A richly drawn and absorbing novel of passion and power, love and redemption that will captivate fans of Victoria Hislop, Tracy Chevalier and Kate Furnivall.
Two women, centuries apart, bound together by the secrets of one of the most iconic buildings ever created.
Pisa, 1999:Sam Campbell sits by her husband's hospital bed. Far from home and her children, she must care for Michael who is recovering from a stroke. A man she loves deeply. A man who has been unfaithful to her.
Alone and in need of distraction, Sam decides to pick up Michael's research into the Leaning Tower of Pisa. Immersing herself in the ancient city, she begins to piece together the mystery behind the creation of the tower, and discovers the woman that history forgot…
Pisa, 1171:Berta di Bernardo, the wife of a rich merchant, sits in her chamber, dressing for a dinner party. A gathering that will change the course of her life and that of a young master mason, Gerardo, forever.
A strong, intelligent woman, Berta's passion for architecture draws her to Gerardo. As she embarks on a love affair, her maid Aurelia also becomes spellbound by the same man. Yet for Berta, her heart's desire is to see the Tower built, and her determination knows no bounds…
---
What do you think about this review?
Comments
No comments posted.

Registered users may leave comments.
Log in or register now!