"A dynamic political/military thriller you don't want to miss!"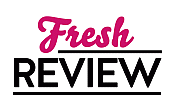 Reviewed by Viki Ferrell
Posted May 7, 2015

Thomas Crocker is the leader of a SEAL Team known as Black Cell. It doesn't exist on paper according to the CIA and Washington, DC. The team takes the most dangerous missions that, if not accomplished, could result in a very nasty backlash for the United States. Crocker and his team are assembling in Istanbul, Turkey to get their orders for their latest mission.
Black Cell's mission is to enter Syria and extract some canisters of Sarin Gas from a bunker at an old airport that is currently not in use. Syria is experiencing a civil war right now with many complicated rivalries where alliances shift on a daily basis. The Assad military forces are fighting the ISIS Jihadists, and al Qaeda is trying to annihilate both. Black Cell isn't going to know who they can trust and who their enemy is.
With only minor obstacles, the team is able to get to the bunker, extract the canisters and get out. Crocker thinks this is way too easy, and it was. Trouble begins on the way back to Turkey. No matter where they hold up, or which direction they move, it seems that the enemy always knows where they are. Will they be able to complete this mission and get the canisters back safely?
Don Mann and Ralph Pezzillo team up once again to bring us a dynamic military/political thriller in SEAL TEAM SIX: HUNT THE FOX. The story is fast-paced and filled with non- stop action. There are a sundry of characters: CIA, FBI, operatives and terrorists alike. It's hard to know who's calling the shots, and whose side they're really on. Are decisions being driven by politics or by Wall Street? Mr. Mann and Mr. Pezzillo discuss the political, economic and religious struggles that exist in that area of the world with great detail and clarity. It is also obvious that this writing team has a great knowledge of SEAL team missions. Crocker rehashes in his mind other missions the team has accomplished, team members they have lost and difficulties in his own marriage. This is another installment in a series of SEAL Team Six stories, but any of them can be read as a stand-alone and you won't be lost. If this is your genre, don't miss any of them!
SUMMARY
In war-torn Syria, the heroes of the SEAL Team Six series defuse an ISIS warlord's explosive plot.
After a meeting with a CIA source in Istanbul ends in tragedy, SEAL Team Six Chief Warrant Officer Thomas Crocker vows revenge. He suspects the men who attacked him and his contact are involved in the the latest and most harrowing scheme SEAL Team Six is charged with preventing, in a region that grows more volatile by the day.
Syria's government is unraveling, with the alliances among rebel groups increasingly complex and ISIS dangerously in the mix. Farid al-Kazaz, aka the Fox, leads the most threatening of the ISIS factions. The Fox believes Syrian President Bashar al-Assad ordered the murder of the Fox's brother and is planning a sarin gas attack that would wreak havoc across not just Syria, but the entire Middle East. It's up to Crocker and the rest of SEAL Team Six to stop a ruthless killer and keep an explosive plan from detonating.
The SEAL Team Six series has been hailed by special forces veterans and members of the intelligence community as a fascinating, behind-closed-doors look at the real-life heroism of our country's bravest soldiers. Now, Mann and Pezzullo use their experience and insight to tell the story of a terrifying plot ripped straight from the headlines.
---
What do you think about this review?
Comments
No comments posted.

Registered users may leave comments.
Log in or register now!