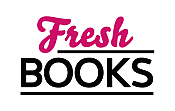 Summer Reads are HOT in July!
"A fascinating exploration of food, fuel, spice and poison - all from seeds"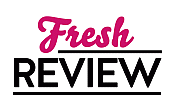 Reviewed by Clare O'Beara
Posted May 2, 2015

Non-Fiction Gardening | Non-Fiction
Seeds store information, knowing how to grow the copy of the parent plant. They can be ideal food, and the casing can be almost indestructible in some cases. They can travel, very importantly. THE TRIUMPH OF SEEDS is the triumph of versatile plants. Thor Hanson who has spent time living in environments such as the Congo rainforest, explains that seeds are found everywhere from jungles to tundra to alpine meadows.
Seeds are of vital important to our lives and economies, the author explains, as not just the plants but the seeds themselves are used. Seeds give us wheat, rice, coffee, sweetcorn, cotton, cocoa, peanuts, almonds, pecans, peas, pepper, and many more staples and spices. Thor Hanson tells of his Central American research expeditions, when he was delighted to find the sprouting seed of a tree called almendro on the jungle floor. These trees are considered a keystone species, helping the survival of many animals and birds, but they are being felled along with other timbers. Next he studied the sprouting of avocado pips. These personal tales bring home how much we know but how much we yet don't know about seeds and their processes.
From the ancient civilisations to the Silk Road to modern food price riots, the story swings between times and continents. The style is informative but easy to read. Chimpanzee observers say that chimps eat many seeds in the wild. Each tiny seed, however, doesn't contain a great deal of energy, so the chimps need to keep searching. Richard Wrangham, a biological anthropologist, drew from this research to state that humans now cannot survive on an entirely raw diet and are adapted to cooked food, which improve the energy gained from a wheat grain by a third, for instance. Our shorter gut, smaller teeth and larger, energy-hungry brains are his proof. Early hunter-gatherers fed on a hugely varied diet but farming weeded out those seeds which did not repay effort.
I was fascinated to learn that the Black Death may have been partly spread through grain itself. Rat fleas live up to a year among stored wheat and their larvae have learned to eat grain. So even a ship or merchant caravan which rid itself of sick rats, could be carrying the grain to new homes - and new rats - and with it the infection. This helps to explain why plague is said to have spread faster in Britain than the newly arrived black rat.
Thor Hanson describes an interesting and informative day among farmers rotating wheat and beans in the Palouse area, where 90 percent of the grain is sold to Asia. Then he explains the processes involved in making chocolate, which is rich in fat instead of starch, and finds out what is really in a coconut. He spends another fascinating day in a New Mexico open coal mine with paeleobotanists, who are now deciding that the carboniferous period contained lots of conifer trees as well as ferns, but only the plants in swampy areas got preserved as coal. Seeds evolved in drier uplands. The author also recreates Gregor Mendel's pea- crossing experiment in his own yard. The oldest known surviving seed, however, is a date palm grown from a seed nearly 2,000 years old, an extinct variety grown by experimenters in 2005 from a dormant seed found by archaeologists at Masada in Judea. Caffeine has a fascinating chapter to itself, as does chile pepper, showing that seeds use chemicals in various ways. Tiny seeds are blown high up in the Himalayas, where plants cannot grow, but fungus feeds on them, insects eat the fungus and spiders eat the insects, in the most extreme food chain.
The varieties seem endless in this well-written book, with mouth-watering descriptions of foods but quantities of biofuels, glues, poisons and waxes. In a hotter drier world, seed experts consider that we will be planting more sorghum. Whatever conditions arrive, no doubt some seeds will be adapted to survive, and we will learn to use them. There's a small glossary at the end of THE TRIUMPH OF SEEDS so even those who are not gardeners can easily enjoy the extraordinary journeys taken by seeds, through space and time. Thor Hanson has previously written about feathers, and the gorilla forest in Uganda, and I find his exploration of seeds a great read.
SUMMARY
We live in a world of seeds. From our morning toast to the cotton in our clothes, they are quite literally the stuff and staff of life, supporting diets, economies, and civilizations around the globe. Just as the search for nutmeg and the humble peppercorn drove the Age of Discovery, so did coffee beans help fuel the Enlightenment, and cottonseed help spark the Industrial Revolution. And from the Fall of Rome to the Arab Spring, the fate of nations continues to hinge on the seeds of a Middle Eastern grass known as wheat.
In nature and in culture, seeds are fundamental—objects of beauty, evolutionary wonder, and simple fascination. How many times has a child dropped the winged pip of a maple, marveling as it spirals its way down to the ground, or relished the way a gust of wind(or a stout breath) can send a dandelion's feathery flotilla skyward? Yet despite their importance, seeds are often seen as a commonplace, their extraordinary natural and human histories overlooked. Thanks to Thor Hanson and this stunning new book, they can be overlooked no more.
What makes The Triumph of Seeds remarkable is not just that it is informative, humane, hilarious, and even moving, just as what makes seeds remarkable is not simply their fundamental importance to life. In both cases, it is their sheer vitality and the delight that we can take in their existence—the opportunity to experience, as Hanson puts it, "the simple joy of seeing something beautiful, doing what it is meant to do." Spanning the globe from the Raccoon Shack—Hanson's backyard writing hideout-cum- laboratory—to the coffee shops of Seattle, from gardens and flower patches to the spice routes of Kerala, this is a book of knowledge, adventure, and wonder, spun by an award-winning writer with both the charm of a fireside story-teller and the hard-won expertise of a field biologist. A worthy heir to the grand tradition of Aldo Leopold and Bernd Heinrich, The Triumph of Seeds takes us on a fascinating scientific adventure through the wild and beautiful world of seeds. It is essential reading for anyone who loves to see a plant grow.
---
What do you think about this review?
Comments
No comments posted.

Registered users may leave comments.
Log in or register now!