"How to enjoy being a girl geek and have a great time at conventions!"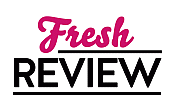 Reviewed by Clare O'Beara
Posted May 1, 2015

Sam Maggs states outright her love of games, conventions, science fiction and the culture of fandom. This gives her a circle of friends with shared interests. As importantly, she and her pals support the women in media, pushing for acceptance, visibility and diversity. In her excellent FANGIRL'S GUIDE TO THE GALAXY she tells you how to join in, make friends and survive conventions.
According to Sam, some women have encountered obstructive males who do not class them as real fans, refuse to serve them in a comic store or harass them at cons. This oafish behaviour is clearly wrong and not representative of male fans. A survey by the Entertainment Software Association in 2014 found that female gamers aged over 18 made up 36% of the gaming population. SF TV shows and books are becoming more representative of the female and LGBT audience.
Sam takes a light-hearted look at the various categories of fan; Harry Potter girls will want a time turner necklace but Lord of the Rings fans want an Elvish tattoo, temporary or otherwise. Star Trek fans will never wear a red top (because security do and they often get killed, which she does not explain) while Star Wars fans spend much time debating which is the worst of the prequels. YA book lovers are spoiled for choice, while gamers can pick up older games cheaply. (Tip from me: you can be into more than one series or medium at once.) There's a look at fan dialect too.
Sam recommends finding like-minded people in a comic store or bookshop, at a college makerspace (computer workshop facility) or a zombie walk. There's also Renaissance fairs, gaming clubs and blog meetups. She cautions that you might do better to create a separate fan page on social media, and beware of strangers trying to befriend you; it might be a spammer or a creep. Just block any inflammatory jerks; they are so not worth worrying about! You can write fanfic and keep it family-friendly or mix in romantic scenes, posting chapters at a time, for other fans to enjoy.
About halfway through the book I found a section on the types of trolls encountered on the net, and the things they might post, and the ways to deal with them. While these timewasters can sadly be encountered by most people, girls may be picked on just for being girl fans, Sam tells us, and she lists a few ways to deal with the matter. The dangerous variety seek out details like your address and phone number and post them inviting other trolls to annoy you. I'd like to think this wouldn't happen but I've heard that it has.
Cons are an integral part of fandom and the best fun going, so Sam encourages girls to go along (a list of some American cons is provided) and assures us that it's fine to go on your own, you will instantly be part of a crowd. Wear comfortable shoes for all the standing in line, keep your phone charged, (don't spend all your food money in the dealer room, from my own experience!) and consider a costume. What if someone behaves inappropriately? Tell a Con official - there will be a policy in place and you will not get into trouble. No matter if you are wearing a Princess Leia bikini, that does not give someone an invitation to misbehave.
Interviews from women in the community are spread through the book, including actresses, writers and comic creators. There is every reason why you should join them. For further reading there is a section about feminism and being supportive of everyone's choices, as well as being media-critical and applying the Bechdel test. I think this is the most important section in the book, as girls may skim through it first in a hurry to get on with being a fanfic writer, but they'll read it again later and realise that yes, a young girl is not best served by dating a violent, possessive, controlling older man, even if he is a vampire. Sam Maggs has put a lot of thought and effort into this book - she even reminds us that it is okay to have girl pals who are not into geek stuff. I recommend that you grab a copy of FANGIRL'S GUIDE TO THE GALAXY and get started!
SUMMARY
Fanfic, cosplay, cons, books, memes, podcasts, vlogs, OTPs and RPGs and MMOs and more—it's never been a better time to be a girl geek. The Fangirl's Guide to the Galaxy is the ultimate handbook for ladies living the nerdy life, a fun and feminist take on the often male-dominated world of geekdom. With delightful illustrations and an unabashed love for all the in(ternet)s and outs of geek culture, this book is packed with tips, playthroughs, and cheat codes, including:
• How to make nerdy friends
• How to rock awesome cosplay
• How to write fanfic with feels
• How to defeat Internet trolls
• How to attend your first con
---
What do you think about this review?
Comments
No comments posted.

Registered users may leave comments.
Log in or register now!