"Horses For Heroes is just one organisation using horses in therapy"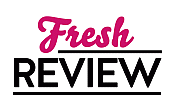 Reviewed by Clare O'Beara
Posted April 27, 2015

Non-Fiction | Non-Fiction Pet-Lover
Modern day uses for horses include policing, sport, exhibitions ... and rehabilitating the injured and the incarcerated. Tim Hayes has been working with horses both on ranches and in sports centres for twenty years, and in RIDING HOME he shares some recent experiences of how horses are helping troubled people.
Our first visit is to a correctional facility, where men with records of violence have to volunteer and pass behavioural tests before being allowed to work training mustangs. Due to the perceived overpopulation of wild horses and competition for grazing, the Bureau of Land Management takes some mustangs off the range to be adopted. But fully grown wild horses are not rideable. So the prisoners get the chance to gentle them and start them on a riding horse career. This programme uses natural methods and shows the prisoners that the powerful horses are in fact acting out of fear - just as they did on the streets, if they're honest. Offenders who work through this programme have half the usual rate of recidivism. I did think that the inmates were self-selecting, but the main point is that it works for both horses and inmates.
Tim Hayes then explains the way that the horse is adapted to spot predators, and its survival mechanisms. Humans look like a predator species to the wise horse. Their herd communication is mainly done by body language, especially among mustangs rather than domestic horses, and they establish a pecking order and groom one another.
Back to working with people, Tim observed a session where people in need of therapy were asked to interact with calm horses although they had never done this. Discovering something about themselves - like being unwilling to ask for help - and voicing it was helpful to these patients. Autistic children are also helped by watching horses' body language. In another session, a difficult youth is helped to express his anger at his divorced parents by interacting with horses. Tim states that he has a longstanding interest in human psychology which makes him interested in finding out how exactly so many people are helped by equine partners. Horses For Heroes was the saviour of a young woman who had been a Marine soldier and saw too many combat horrors. Her PTSD ruined her life for years and therapy didn't seem to help. While the original function of this equine therapy was envisaged to be for soldiers unable to walk or missing limbs, the organisers realised that it was aiding not just the physical side but the emotional side of these heroes.
While dogs are also helpful in therapy, dogs are predators, and Tim Hayes believes that the difference with horses is partly because they are prey. People react differently to them and receive different responses. He comes across as an honest person, self-aware, with a deep-seated interest in both horses and humans. I like that RIDING HOME contains a lengthy list of organisations which are cited in the book or provide similar aid, therapy or other resources to those who may require them. This informative and helpful read will be of benefit to many readers and of simple interest to many more.
SUMMARY
For thousands of years one animal has contributed to human survival more than any other. It has been a source of food, a means of transportation, a provider of physical labor and an instrument of war. This extraordinary creature is the horse. Throughout human history people have loved, owned and ridden horses. Horses fascinate us; they silently speak to our hearts. Young and old, rich or poor we are drawn; whether to books like The Horse Whisperer, events like The Kentucky Derby, TV Specials like the award winning HBO movie Temple Grandin or movies like Steven Spielberg's War Horse.
Millions of people — horse owners and non-horse owners alike — have also discovered the amazing abilities of horses to help us heal and recover from disabling physical and mental conditions such as autism and multiple sclerosis by participating in what is known as Equine Therapy. Now something quite extraordinary has been discovered about the ability of horses to help humans. Men and women afflicted with severe emotional damage are healing and making dramatic recoveries by receiving the simple love, understanding and acceptance that comes from establishing a relationship with a horse.
The unique message of Tim Hayes' Riding Home is two-fold. On an individual level it is the first and only book to explain why horses have this remarkable ability to heal and positively transform emotionally wounded men and women whether they be troubled teens, prison inmates or war veterans with post traumatic stress disorder. On a societal level Riding Home offers a powerful argument for the expansion of such equine programs that accomplish what many institutional organizations that utilize traditional psychotherapy and pharmaceutical medication have often been unable to achieve.
To have a relationship with a horse is to discover and know yourself, other humans and the world with more truth and compassion than one could dream or imagine. Horses help us discover hidden parts of ourselves. They cause us to become better people, better parents, better partners and better friends. They teach us that when we're not getting what we want, we're the ones who need to change either what we're doing or who we're being. A horse can be our greatest teacher for a horse has no ego, he never lies and he's never wrong.
---
What do you think about this review?
Comments
No comments posted.

Registered users may leave comments.
Log in or register now!