"An adult spy novel set in New York City"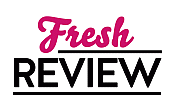 Reviewed by Clare O'Beara
Posted April 26, 2015

Having met Nikki Siriene, an exotic lady who uses her body to uncover information, in a previous book I really hoped she would find a better life. From A Taste of Honey her tale continues in A TOUCH OF HONEY but alas, Nikki's choices are not easy.
Nikki has been quietly tending bar in New York, hiding from her former controller Chris Carpenter who turned out to be more into control and brutality than intel. Someone who knows Chris finds her. Los Zetas, a Mexican crime cartel, is running forced prostitution rings in New York and Baker, the man tasked with putting together a group to infiltrate them, claims that police and city officials are touchy about racially-targeted police operations. He offers Nikki the chance to work for him by seducing a member of the gang and getting him to turn evidence. Freeing a few girls won't stop the evil trade.
We'd all like such slavery to be stopped, but how dangerous would it be for someone to try doing it? Nikki thinks she knows, and thinks she'd be doing a good thing. She should have run a mile. Instead the Creole beauty signs up for the team support she should have had but didn't in her previous work, learning to create field reports, putting herself in danger. We see Nikki in nightclubs a great deal, as her Mexican employers present themselves as businessmen to lure in clients for the seedy trade. She's obliged to bed one, then picked up by another whose tastes run to dominance and submission. Privately she thinks that these men's views of women are entirely informed by porn. But other women, tattooed by the gangs who terrorise them, have no choices in life.
There's considerable strong language and sexual scenes, so this tale won't be for everyone. The cold eye cast on the brutal trade removes any suggestion of titillation while Nikki's reports and analysis make her a strong, clear- headed operator. I thought there were a few too many flashbacks to events which occurred over a year before, especially since everyone but Nikki seems to have written them off. However Nikki uses her tortured thoughts as a reminder that she could be murdered every time she meets a cartel player.
Gamal Hennessey lives in New York City and his thrillers are a combination of spy action with psychological chill and sexual tension. In Nikki Siriene he has created a strong and memorable character who finally starts to escape a background of abuse and control her own choices, though those choices don't include a huge measure of security. The Crime and Passion series, especially A TOUCH OF HONEY, shows us the flipside of the sex clubs featuring in supposed romance books, with all too hard a reality check. Read it if you like adult thrillers and capable women.
SUMMARY
In seduction, control is surrender and surrender is control.
Nikki Sirene uses her sexual charms to manipulate men and steal their secrets. She lives in constant fear because the man who used to love her is now trying to kill her.
Desperate for protection, she agrees to a relationship of mutual exploitation with a mysterious spy named Warren Baker. He agrees to protect her from her enemies if she agrees to help take down a sex slave operation in New York.
Entering into this world of depravity and pain pushes Nikki to the edge of sanity. Can she escape with her freedom and her life, or will she become just another human trafficking statistic?
---
What do you think about this review?
Comments
No comments posted.

Registered users may leave comments.
Log in or register now!