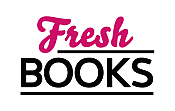 Sweet Romance + Thrilling Intrigue = February Best Reads
"Four varied tales of romance to read at any time of year"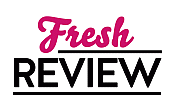 Reviewed by Clare O'Beara
Posted April 25, 2015

Four authors show that it can be a VALENTINE ROMANCE at any time of year for those who enjoy love stories. First up is Angela Ford, whose tale SURRENDER starts off in suspenseful mode as a woman calls for police help, certain someone in her house is trying to kill her. Lauren Reynolds had married an importer, but his warehouse exploded, killing him, before their first anniversary. Now, just after the funeral, a narcotics agent has told her that her husband dabbled in illicit trade as well as legal. She doesn't want to believe Agent Donavan, but a hit has been ordered on her by rival gangs. Can she trust Donavan with her life?
There's a yummy recipe for chocolate glazed chocolate tart! This sounds like cheesecake consistency without cheese but with eggs, baked on a crumbled graham cracker crust.
LOVE POTION NUMBER TEN by Jennifer Conner introduces a lady called Everett, who has resorted to visiting a fortune teller for a love potion. How else can she make the guy she fancies notice her? Since her boss Felix doesn't drink coffee, she bakes the potion into some cookies for him to munch in the office. Her girl pal thinks she's nuts, but you never know until you try, do you? Meanwhile a guy called Royce, too shy to approach Everett, thinks Felix is a jerk who boasts about his conquests. Will the potion have unforeseen results in this fun tale?
VALENTINE PROMISE by Sharon Kleve brings a ghost to visit a girl called Corny in a dream. Her late boss tells her that his much younger bride had used a narcotic drug to make it appear that he had a heart attack. Can Corny get her jailed? Corny doesn't deny having a psychic ability, but she's a pet detective. Who would believe her? Even her boyfriend Steve - secretly planning to propose on Valentine's Day - thinks Corny is away with the fairies.
JUST IN TIME VALENTINE by Natalie Nicole Bates follows two people who communicate by drawing a heart on the train window condensation, then names in the following days. Anissa isn't gong to keep making this journey though - the hospital where she works is shedding jobs. Should she make some move before she and Gabriel miss each other forever? Or is the mystery man nothing but a harmless fantasy?
With the four quite different stories and a recipe this collection is a great value set for fans of adult romance. If you enjoy the authors you can find more about them and their works at the back. VALENTINE ROMANCE is a well- wrapped romance package for any time of year.
SUMMARY
Fall in love this Valentine's Day with four short stories in this sweet and sexy holiday anthology by four of today's hot romance writers. Surrender - Angela Ford Widowed after an explosion in her husband's warehouse, Lauren Reynolds discovers it wasn't an accident and there is a hit assigned for her life. Narcotics Agent Brett Donovan is assigned to protect the suburban widow. He lives for danger. She lives for new shoes at Saks. One night in a motel room with no air conditioning and a sexy naked agent captures her desire. Will the tangled mess they get weaved into and their secrets lead them back into tangled sheets? Is desire enough when they are from two different worlds? Or are they? Love Potion Number 10 - Jennifer Conner On this Valentine's Day, Everett Benedet, is desperate to make her boss fall in love with her. When she spots on ad for a local fortune teller who makes love potions, she's willing to try anything to bring the blond Adonis she admires from afar into her arms. Valentine's Day gifts should be what you want. But when a misunderstanding occurs, Everett finds herself at the symphony with her co-worker, Royce. Dressed in a funky purple jacket with a grey shirt and bowtie, Royce looks darn adorable. No, puppies were adorable. Royce is sexy as hell. Torn between two men in this work place romance, Everett begins to wonder if she gave the love potion to the right man. Valentine Promise - Sharon Kleve Corny is up to her old tricks in Valentine Promise. Book 5 in the Corny Myers Series. Corny's old boss appears in a dream and asks for a Valentine favor—to avenge his death. She's a pet detective not a human detective. With the help of a few friends Corny fulfills her promise with only a few stitches, a concussion, and a trip to the hospital. Steve loves Corny, but she'll be the death of him. He knows she's up to something that could get her hurt. When Corny makes a promise there is no stopping her. Just in Time, Valentine - Natalie-Nicole Bates Life keeps getting better every day for Anissa Blake. She is embarking on a new business, she's nominated for a prestigious award for her volunteerism, and best of all, she is dating a handsome Brazilian neurosurgery resident she's positively crazy about. This Valentine's Day promises to be the best ever! But she finds out her handsome boyfriend, Gabriel Santos, is moving over one thousand miles away, and she may lose him. Can a Valentine's Day wager meant as a joke between the couple, decide their future forever?
---
What do you think about this review?
Comments
No comments posted.

Registered users may leave comments.
Log in or register now!