"A racehorse is stolen for ransom, and this PI has his work cut out"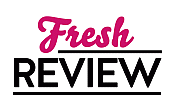 Reviewed by Clare O'Beara
Posted April 21, 2015

Hattie Beaumont is the well-known, well-off owner of a stud farm in Kentucky. Michael Rhineheart isn't sure why this grand dame of racing needs to employ a PI, let alone one as marginalised as himself. Still, he's not turning down money. THE QUEEN'S MARE is named Winterset, and she and her new colt have been kidnapped. The ransom demand is a million dollars.
Ms. Beaumont doesn't want publicity, and the police would order her not to pay a ransom because it would put every valuable horse at risk of copycat theft. She's Chairman of the stud's board and facing an unfriendly takeover. The sooner this is resolved the better. She just wants Mickey to deal with the kidnappers for her. And yes, Winterset belongs to the actual Queen of England, who will be visiting the stud farm soon. The publicity implications could not be worse.
Mickey feels out of his depth, but accepts the job and assesses the inadequate security at the time of the kidnap compared to the professional firm now in place - a real case of bolting the stable door too late. He's got to talk to the stable hands, trying to find who is responsible, but he doesn't want to spook the kidnappers into harming the mare. For a start, how about business enemies of Ms Beaumont? Or maybe someone closer to home. Oddly, half the area seems to know what he is involved in better than he does. His associate McGraw, who is mostly his secretary, is a keen young lady who is responsible for much of the strong language in the story, while an even younger lady, a bored teen relative of Ms Beaumont, is precocious and up for trouble.
Just as in the earlier book in this series, I see no reason why a socialite would decide to jump into bed with a scruffy stranger, but Mickey seems to collect that sort of woman. Maybe it's just par for the course in this genre. Private eye fans will enjoy this twisting and action- packed story, in which I have to say there are again more dead bodies than horses. The atmosphere is well brought to life by John Birkett, who has won a Shamus Award, and the 1990 reprint reminds us of a time before the internet and mobile phone made life both simpler and more complex. THE QUEEN'S MARE will keep you waiting to see if the mare and foal turn up, and whether the Queen is amused.
SUMMARY
All bets are off when it comes to kidnap, mayhem, and murder …
When the "Grand Dame of Kentucky Racing" enlists private eye Michael Rhineheart to deliver the ransom for a kidnapped broodmare and her foal, Rhineheart thinks it will be a speedy transaction.
But what should have been a simple mission turns into a deadly double-cross, and soon Rhineheart is on the hunt for the horses … and a ruthless killer.
Fans of Dick Francis will love Birkett's hardboiled gumshoe and his Kentucky bluegrass flavor.
---
What do you think about this review?
Comments
No comments posted.

Registered users may leave comments.
Log in or register now!