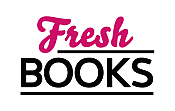 December brings fabulous reads!
"With two cutthroat mobs ruling, how does one girl find a safe haven?"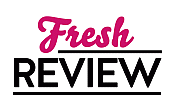 Reviewed by Samantha Randolph
Posted April 19, 2015

Orphan Kelpie lives in a neighborhood ruled by two mob bosses, Gloriana Nelson and Mr. Davidson. She has barely managed to survive them, let alone dealing with the ghosts she sees. When Kelpie meets Dymphna Campbell standing over a new corpse, she finds an unexpected ally who also hears ghosts. Together, the two must escape death, danger, and the shifting loyalties of the mobs if they want to live.
RAZORHURST by Justine Larbalestier takes readers down a dark and dangerous story of mobs and those that desire power. I absolutely love the premise of this book, and the author does a great job of creating the tense world where an alliance can break in the time it takes to shoot a gun or pull out a razor. Kelpie and Dymphna feel realistic and strong, though they hold possibly the most vulnerable positions in the story.
As much as I love the premise, the plot feels a bit uneventful. I felt like Kelpie and Dymphna kept journeying towards one ending plot point rather than going through a series of escalating events leading up to a big climax. The world building is excellent on the mob end, but there is a surprising lack of action given the subject matter. The ghost aspect of the story is unique and gives the book a good twist, but it seemed to fall away from being an important part of the story by the second half.
For readers who enjoy a slow pace focused on dynamic characters, RAZORHURST would be an excellent fit. Though I found the story a bit lacking in action, I still absolutely liked getting to know Kelpie and Dymphna's dangerous world. Justine Larbalestier has sharp writing skills, and I definitely look forward to reading more of her books.
SUMMARY

The notoriously bloody history of a mob-run Sydney, Australia neighborhood is fertile ground for this historical thriller with a paranormal twist: two girls' ability to see the many ghosts haunting Razorhurst.

Sydney's deadly Razorhurst neighborhood, 1932. Gloriana Nelson and Mr. Davidson, two ruthless mob bosses, have reached a fragile peace—one maintained by "razor men." Kelpie, orphaned and homeless, is blessed (and cursed) with the ability to see Razorhurst's many ghosts. They tell her secrets the living can't know about the cracks already forming in the mobs' truce.

Then Kelpie meets Dymphna Campbell, a legendary beauty and prized moll of Gloriana Nelson. She's earned the nickname "Angel of Death" because none of her beaus has ever survived knowing her. Unbeknownst to Kelpie, Dymphna can see ghosts, too, and she knows that Gloriana's hold is crumbling one henchman at a time. As loyalties shift and betrayal threatens the two girls at every turn, Dymphna is determined not only to survive, but to rise to the top with Kelpie at her side.
---
What do you think about this review?
Comments
No comments posted.

Registered users may leave comments.
Log in or register now!