"Spectacular photos of brilliant birds"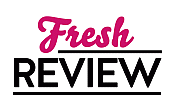 Reviewed by Clare O'Beara
Posted April 13, 2015

Non-Fiction | Non-Fiction Pet-Lover
This gorgeously illustrated book brings the family life of American birds to our eyes and elaborates on the details of courtship, chick-rearing and survival. If you would like to know more about the visitors to your garden, or your state bird, where better to start than by looking INTO THE NEST.
With the aid of photos of many species, authors Laura Erickson and Marie Read explain how one bird builds a single-use nest of moss and feathers, while another constructs a sprawling stick residence for annual use. Some species live in holes in trees, and these generally lay white eggs. Other species rely on camouflaged eggs, while the cowbird sneaks her eggs into other birds' nests.
If you've heard a few words of bird talk on a TV programme and not been sure what they meant, now is your chance to find out. For instance, precocial chicks are those which leave the nest within a few hours of hatching, bearing enough fluffy feathers to insulate them, able to follow their mother and search for food. Ducklings are a good example. Altricial nestlings hatch nearly naked, sit in the nest for weeks waiting for parents to bring food and fledge proper feathers before leaving. Eagle chicks are an example.
Photos follow birds ranging from Hummingbirds to Herons. If you think all birds nest 'in the wild' think again. An amusing picture shows a Red-tailed hawk feeding her young in a nest on a fire escape in the Bronx. These city- dwellers eat rats so play an important role in pest control.
Some birds, such as Herring Gull and Mallard, are familiar to European readers. I was interested to see inside a woodpecker nest, in a hollowed treetrunk. These holes are often used by other birds and animals as shelters. Colourful hummingbirds, bluejays and tanagers are native to the Americas, while I learnt that the state bird of Alabama is the Northern Flicker. I also learned that in 1803 young John Audubon tied silver threads around the legs of Eastern Phoebes nesting near his Pennsylvania home, proving that the same birds returned the following year. There is plenty of variety to be found by dipping into this lovely and informative book INTO THE NEST so anyone from young reader to adult can enjoy learning more about our feathered neighbours.
SUMMARY
The intimate lives of familiar birds as never before seen! Spectacular, stunning, and beautiful close-up photography documents the family lives of more than 30 birds, from the first song of the courting male to the first flight of the fledglings. You'll find images of the male and female, nest construction, the eggs, the parents on the nest, nestlings, feeding time, fledglings taking their first leap, and more. The featured birds include songbirds, urban birds such as raptors and pigeons, water birds, and owls, all of them common to North America.
---
What do you think about this review?
Comments
No comments posted.

Registered users may leave comments.
Log in or register now!