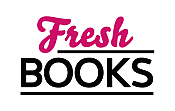 Summer Reads are HOT in July!
"This modern Irish thriller revisits past crimes"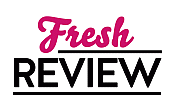 Reviewed by Clare O'Beara
Posted April 12, 2015

Tom Noone is a journalist and author, with two ghost- written books to his credit as well. An elderly Irish- American businessman, Shay Govern, picks him to ghost- write the biography of a writer and recluse in THE LOST AND THE BLIND. Sebastian Devereaux went to live on an island in Lough Swilly in Donegal, where he turned out a few thrillers now long forgotten, and his daughter wants to use his biography as a stepping stone to launch a writers' retreat on the island. The work pays well, so what could go wrong?
A former Garda detective, now running investigations, is a friend of Tom's and he was also contacted by the Irish- American. This time, an old friend in Donegal needed to be tracked down. Only, the investigator found that the friend, Gerard Smyth, used to be the Danish Gerhard Uxkull, and arrived in Donegal on a Nazi submarine in 1940. Smyth tells of an atrocity on the same island, and claims that he has proof which he will only provide to a journalist. Why did Shay Govern, with an interest in mining precious metals in Donegal, want this man found? And is Tom wise to pursue this investigation?
Unlike most thrillers, I found much of the story is told by means of conversations. The journalist/author interviews people in Dublin, then gets involved in police work before he even gets out of the city. When Tom does head north to Donegal, setting this tale aside from many others is the fact that his six-year-old daughter has been dumped on him by his estranged wife. Emily is a great kid, bright as a button, and Tom does his level best to protect her from the increasingly dark stories and situations he encounters.
I was surprised that when Tom gets shown a Garda ID by a person out of uniform, he does not go and confirm this person's status with the Guards. He tells the person everything everyone has told him - and he's supposed to be a journalist? What happened to protecting your sources? He is also unaware of whether Ireland possesses an intelligence service. Not likely for a thriller author who's been hanging around journalists and police. Aside from Tom not being the brightest however, there's plenty of variety in tensions and damage limitation. The story unravels increasing complexities and internal knots between characters, so the latter half is packed with revelations and action. Irish author Declan Burke has written five previous quirky titles in the crime area, but as THE LOST AND THE BLIND is a standalone this would be a good place to jump in to his work.
SUMMARY
his gripping Irish thriller is an intriguing new departure for comic noir writer Declan Burke.
ďA dying man, if he is any kind of man, will live beyond the law.Ē The elderly German, Karl Uxkull, was senile or desperate for attention. Why else would he concoct a tale of Nazi atrocity on the remote island of Delphi, off the coast of Donegal? And why now, 60 years after the event, just when Irish-American billionaire Shay Govern has tendered for a prospecting licence for gold in Lough Swilly?
Journalist Tom Noone doesnít want to know. With his young daughter Emily to provide for, and a ghost-writing commission on Shay Governís autobiography to deliver, the timing is all wrong. Besides, can it be mere coincidence that Karl Uxkullís tale bears a strong resemblance to the first thriller published by legendary spy novelist Sebastian Devereaux, the reclusive English author who has spent the past 50 years holed up on Delphi?
But when a body is discovered drowned, Tom and Emily find themselves running for their lives, in pursuit of the truth that is their only hope of survival.
---
What do you think about this review?
Comments
No comments posted.

Registered users may leave comments.
Log in or register now!